October 1, 2023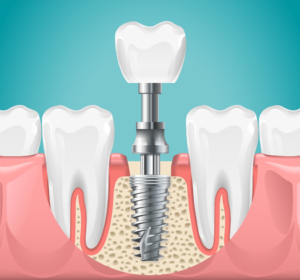 Losing teeth can be a pretty life-shattering experience since it impacts not only your ability to speak, laugh, and eat, but also threatens your oral wellness! Thankfully, dental technology has come a long way, and now there are several effective means for replacing missing teeth, including options like dentures and dental implants. However, are these two solutions truly equal in what they're capable of doing? There is one key difference in their efficacy, and it has to do with jawbone preservation. Keep reading to learn more!
How Missing Teeth Leads to Bone Loss
Missing teeth poses several problems; not only does this issue drastically halt proper oral functionality, but it also can cause your jawbone to shrink and weaken. Your jaw relies heavily on the stimulation provided by your teeth. As you bite and chew, pressure travels down from the roots and encourages your jawbone to remain healthy and continue to grow; without teeth, this stimulation vanishes, and the jawbone weakens. This results in weakened facial structure—and if you have any remaining teeth, they're all but certain to fall out.
This means that ideally, a tooth replacement solution shouldn't just replace the teeth themselves, but also the stimulation that they provide to the jawbone. So between dentures and dental implants, which is capable of this?
Dentures vs. Dental Implants
Dentures have been a popular choice for tooth replacement for centuries, though modern dentures have seen some pretty spectacular advancements. They come in two different types: partials for patients with some natural teeth remaining, and full dentures for those who've lost all of their teeth. Dentures are relatively affordable, fully removable, and impressively natural-looking; not to mention, they can effectively restore a significant amount of bite force! That said, they do provide the sufficient amount of stimulation to the jaw that's needed to prevent bone deterioration.
Dental implants are considered the gold standard for tooth replacement, capable of restoring lost teeth in terms of look, feel, and function. They consist of titanium posts surgically placed into the jawbone, serving as artificial tooth roots. Once they've fused with the jaw (through a natural process called osseointegration), a restoration is attached to the top of the implant, where it will serve the patient well for many years to come. In addition to receiving a fantastic and beautiful replacement tooth/teeth, patients shouldn't suffer from any jawbone deterioration, granted the implants are taken care of.
The bottom line—while dentures can replace missing teeth quite effectively, they do not prevent bone loss in the jaw. Since dental implants mimic the root structure of teeth, they do! In any case, speaking with your dentist can help you to decide which option is better suited for your needs.
About the Practice
Under the leadership of Dr. Stephen Branberg and Dr. Eric Cancemi, the team at The DFW Dental Implant Center has proudly served patients in Colleyville and the surrounding DFW metroplex for several years. They're thrilled to offer a wide range of services, including several restorative treatments like dentures and dental implants. If you have any questions about the blog or you'd like to set up a consultation, feel free to contact their team online or by phone for assistance. Telephone: (817) 440-7133.
Comments Off

on Implants vs. Dentures: Which Is Best for Jawbone Preservation?
No Comments
No comments yet.
RSS feed for comments on this post.
Sorry, the comment form is closed at this time.