Zirconia Dental Crowns & Bridges – Colleyville, TX
Strength & Beauty in Equal Measure
Zirconia is a white metal powder that has been used in dentistry for the past decade to make crowns, bridges, and abutments for dental implant crowns. It is stronger than all-porcelain restorations, but is more opaque and has less translucency, which can affect their appearance. Therefore, pure zirconia crowns or bridges are recommended for back teeth and for people with a history of clenching or grinding. Similar to the traditional porcelain-fused-to-metal (PFM) crowns, porcelain can be layered on top of the zirconia to give the restoration a more natural appearance similar to porcelain crowns. The main disadvantage of PFZ crowns is that the porcelain can chip or crack if excessive force is applied to the crown or bridge.
Why Choose DFW Dental Implant Center for Zirconia Restorations?
Specially-made for each patient's smile
Fabricated by our own in-house lab technician
Dentist with years of prosthodontic training
What are the Benefits of Zirconia Restorations?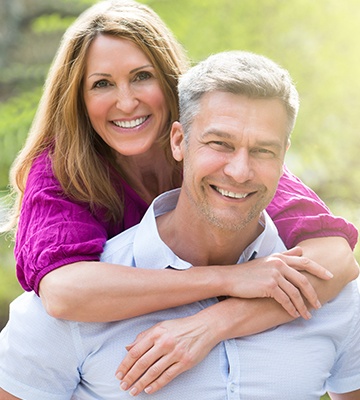 Creates a natural appearance that resembles or improves the original tooth
Restores a broken or damaged tooth to its original shape
Replaces a missing tooth, multiple teeth or all teeth in the mouth
Stronger than Porcelain restorations
Improves chewing efficiency
Very effective for masking highly discolored teeth
Indicated for patients with a history of grinding or clenching
Low tooth wear of opposing teeth
Less tooth removal is required for pure zirconia crowns
Resists staining from coffee, tea, cigarette smoke, red wine, and more
Straightens crooked teeth
Closes minor gaps between teeth
What is a Zirconia Crown?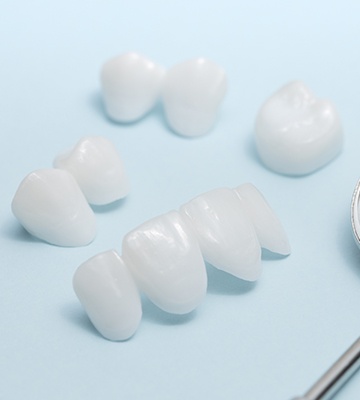 Zirconia Crowns are restorations that cover the external portion of a tooth down to the gum level. They can be used to simply restore a damaged tooth or they can be layered with porcelain to blend seamlessly with the neighboring natural teeth. Like porcelain crowns, zirconia crowns are indicated in situations where tooth decay has destroyed most of the original tooth or a large part of the tooth has fractured due to trauma. The main advantage can be seen in people with severe tooth wear from acid erosion or from grinding or clenching one's teeth. Since zirconia is very strong and minimizes wear on the opposing teeth, it is an ideal material to use for people who are hard on their teeth. In people with a history of grinding or clenching, pure zirconia crowns are usually indicated.
What is a Zirconia Bridge?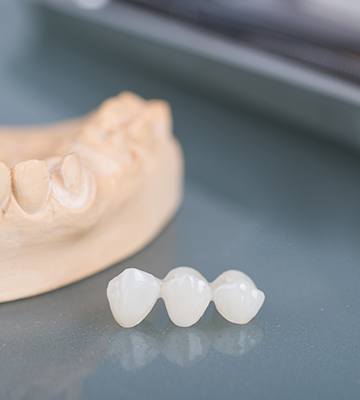 A Zirconia Bridge replaces one or more missing teeth by using the surrounding teeth as a foundation. This creates a literal "bridge" between the remaining teeth and the missing tooth/teeth. Although a single dental implant or an implant bridge would be the best treatment, a zirconia bridge is a viable option for heavy smokers, people with uncontrolled diabetes, sites with poor bone availability where bone grafting would be needed before dental implant placement, for financial reasons and those patients that prefer to avoid a surgical procedure.
Zirconia is an ideal material when it comes to bridges because it is extremely strong and durable. The fit is also very accurate because the bridge is milled from a solid block and then fired in an oven to fuse together. Depending on the location of the missing tooth/teeth and the esthetic demands of the patient, porcelain can be placed on the front of the bridge to give it a more natural look that is indiscernible from the adjacent teeth.
Why Choose A Prosthodontist for Your Zirconia Crowns and Bridge Treatment?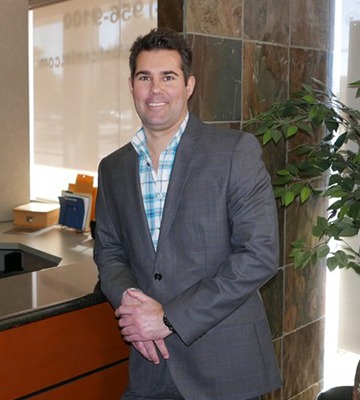 Although zirconia is very strong and durable, it is important to choose a restorative dentist that is knowledgeable in the mechanical and chemical properties of the material. Improper techniques in both the fabrication and adjusting of the zirconia can cause microscopic imperfections that can lead to cracking. Therefore, it is important to seek treatment from a professional, such as a prosthodontist.
Pure zirconia can appear very opaque and look similar to traditional PFM crowns. However, for patients looking for longevity and strength, pure zirconia is a great option. For those patients looking for both esthetics and longevity, a thin layer of porcelain can be added to the front of the zirconia crown or bridge to give it a life-like appearance.
What Can You Expect During Cosmetic Dental Treatment?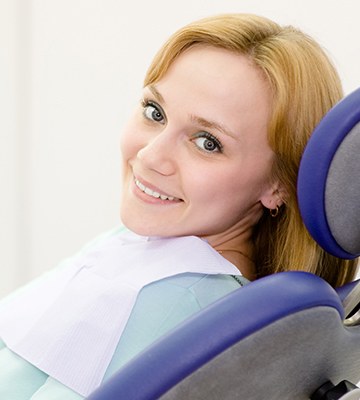 Step 1: Perform Esthetic Evaluation of Your Smile
After evaluating the size, shape, color, and position of your teeth, as well as your smile, speech and lip position, a diagnostic model will be created. This diagnostic model will allow you to see a mock-up of your new teeth before any treatment is started.
Step 2: Evaluate Your Temporary Restorations
Using the approved diagnostic model, the teeth will be prepared and a temporary crown or bridge will be placed. These temporary restorations will allow you to visualize what the outcome will look like before the final restorations are made by the lab technician. At this point, any modifications to the diagnostic model can be noted so the lab technician knows exactly how to make your new teeth.
Step 3: Deliver Your New Zirconia Restorations
After 2 to 3 weeks, the Zirconia Crowns or Bridges will be tried in to evaluate your smile, speech and bite. After any necessary adjustments, the zirconia restorations will be permanently cemented and will blend seamlessly with your other natural teeth.