Tooth-Colored Fillings – Colleyville, TX
Make Cavities Disappear
Tooth-Colored Fillings are used to repair chipped or broken teeth, to close minor gaps between teeth, to straighten crooked teeth and to replace the missing tooth structure after a cavity has been removed. During this process, a composite resin material is bonded directly to the tooth to reshape and restore the appearance of the tooth. The resin is carefully applied with various instruments and then hardened with a specially-designed blue light to create a strong, durable structure. After the tooth has been built up, the tooth is adjusted and polished. This is a simple and cost-effective procedure that can help improve your smile without an extensive procedure.
Why Choose DFW Dental Implant Center for Tooth-Colored Fillings?
Designed to blend in with any smile
Painless procedure that only takes one appointment
Doesn't cause temperature sensitivity like traditional silver fillings
What are the Benefits of Tooth-Colored Fillings?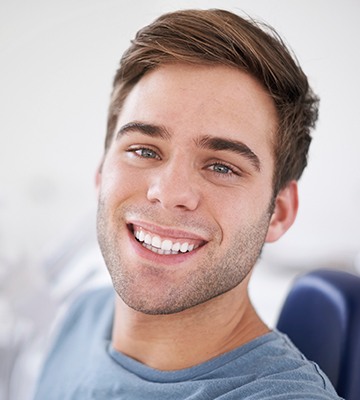 Creates a natural appearance that resembles or improves the original tooth
Fills in a mild-to-moderately sized cavity
Restores a broken or damaged tooth to its original shape
Minimizes wear of the opposing teeth
Preserves tooth structure
Straightens crooked teeth
Closes minor gaps between teeth
What is Biomimetic Dentistry?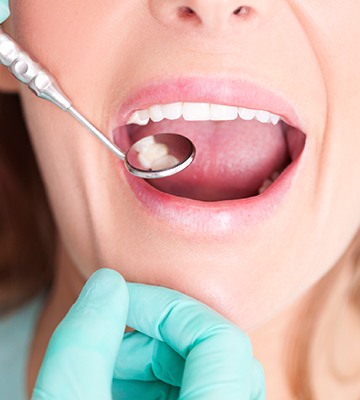 Biomimetic Dentistry is a philosophy that believes dental treatment should preserve tooth structure and should mimic the biology, function, esthetics, and biomechanics of natural teeth. Translated literally, biomimetic means "imitate life." Dr. Branberg uses a biomimetic approach when treatment planning and performing cosmetic dental procedures, specifically tooth-colored fillings.
Traditional approaches to treating damaged and decayed teeth required more aggressive tooth preparation to place a "strong" restoration. The emphasis was on the strength of the restoration rather than the function and biomechanics of the restored tooth. By ignoring this critical aspect, it is no surprise that complications, such as root canals occur more frequently, and future treatment became progressively more aggressive and invasive. So, begins the restorative dental cycle in which the teeth were ultimately lost from successive treatments. With Biomimetic dentistry, only the damaged and decayed areas of the teeth are removed, and the final restoration is bonded to the remaining healthy natural tooth structure. This helps to preserve the teeth by performing the least amount of dentistry needed to restore the tooth.
Patient Example
A 15-year-old boy visited The DFW Dental Implant Center for a comprehensive examination. He had just had his braces removed by the Orthodontist only to find large cavities and discoloration on the front surfaces of his teeth.

The photograph on the left shows the condition of the teeth and gums after the deep teeth cleaning. 4 weeks later, the cavities and discoloration were removed and the upper front six teeth were bonded with a natural looking composite resin material.