Immediate Dental Implant Placement – Colleyville, TX
Expert Care in Record Time
At The DFW Dental Implant Center, we understand the importance of replacing broken or missing teeth as soon as possible. A broken or missing tooth can interfere with your speech, can affect your ability to chew properly, and can be embarrassing when you smile or laugh. With our various treatment options, we can replace your tooth or teeth the same day.
Same Day Tooth Replacement is available when a single tooth, multiple teeth or all teeth are broken, need to be removed or are already missing. The decision on whether a fixed (non-removable) temporary prosthesis is placed immediately on the day of surgery depends on the location of the missing tooth or teeth, the bone quality and quantity, the biting force that may be applied to the dental implant as it heals, any history of grinding or clenching, and the overall health of the patient. Although the immediate placement of a temporary prosthesis has many advantages, it doesn't come without risk. If the biting forces applied to the temporary prosthesis exceeds a certain threshold, the dental implant(s) will not heal properly and will need to be replaced.
Why Choose DFW Dental Implant Center for Immediate Dental Implant Placement?
Replace one or more missing teeth in a single appointment
Same-day appointments available for patients in pain
Dentist with years of prosthodontic experience
What are the Benefits of Same Day Tooth Replacement?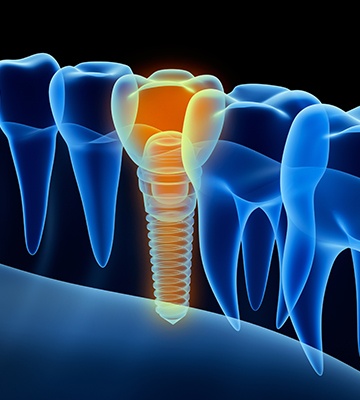 Fixed (Non-removable) Temporary Tooth on the Day of Surgery
Shorter Treatment Time
Fewer Surgical Procedures
Restores Smile
Prevents Gingival (Gum) Recession
Preserves Bones
What Can You Expect During Dental Implant Treatment?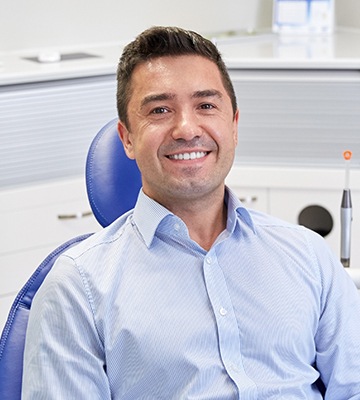 Step 1: Determine the Position of the Dental Implant on the Digital Treatment Planning Software
After reviewing your 3D CAT scan to evaluate the amount of bone at the future dental implant site, the exact position of the dental implant will be planned on the digital treatment planning software. After examining the information, Dr. Branberg will discuss the risks and benefits of Same Day Tooth Replacement with you.
Step 2: Place the Dental Implant and Deliver Fixed (Non-Removable) Temporary Tooth
If you accept the risks of immediate temporization, a fixed (non-removable) temporary tooth will be attached directly to the dental implant at the end of the surgery. The tooth will be adjusted so there is no contact with the opposing teeth as the dental implant heals. It is important to consume a soft diet and to minimize any biting forces on the temporary tooth for a period of 2 months.
Step 3: Deliver Your New Implant Restoration
After 3 to 4 months of healing, the permanent single implant crown or full-arch implant bridge will be secured directly to the dental implant(s) and will function and look like natural teeth.