About Our Colleyville Dental Office
Welcome to The DFW Dental Implant Center, the premier dental office in the Dallas-Fort Worth area. Our goal is to create a lifelong relationship with our patients and have a calm, relaxed, and professional environment that puts everyone at ease. From the moment you walk in the door, our staff will provide the personalized, one-on-one care that you deserve.
The DFW Dental Implant Center offers all aspects of implant, cosmetic, and general dentistry. We have the latest in dental technology to ensure the highest quality care available today. With our in-office 3D CAT scan machine, tooth extractions, bone grafting, and dental implant placement have never been more predictable and safe. We also offer low-dose digital radiographs (X-rays), metal-free fillings, and sedation for comfort and to relieve anxiety.
The DFW Dental Implant Center offers convenient morning and afternoon appointments to help accommodate any schedule. We accept all PPO dental insurance plans and will handle everything from verifying your coverage to submitting your claim. We also accept CareCredit® and LendingClub if additional financial flexibility is needed to get the care you deserve.
Specialized Training in Prosthodontics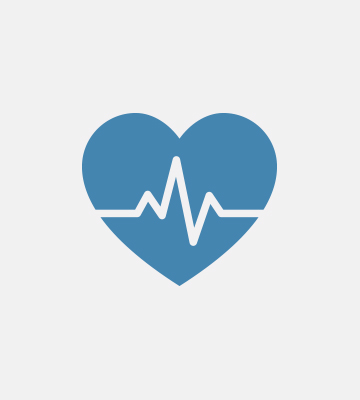 Prosthodontics is a specialty field within dentistry that focuses on repairing and replacing teeth in the most lifelike way possible. Dentists with this kind of knowledge are typically thought of as the "quarterback" when dental teams are handling more complicated cases. Dr. Branberg has trained extensively in prosthodontics because he strives to provide truly world-class care for all of our patients. No matter what your smile needs to look and feel its best, you can trust he's spent countless hours perfecting it.
Quality Dentistry You Can Trust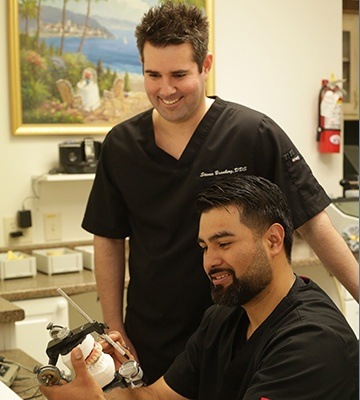 When Dr. Branberg gives a patient a dental implant or some other kind of smile repair, he doesn't want them to have to come in to get it fixed in the next six months. His treatments are designed to last for a lifetime, which is why he only uses the latest dental techniques and materials. He'll fully customize your care right from the beginning so that the smile you have when you walk out of our dental office can be trusted to stand the test of time.
State-of-the-Art Dental Technology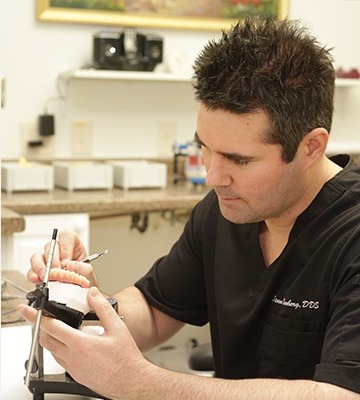 In order to provide the quality of care that our patients deserve, we have invested a lot in our facility, filling it with some of the most advanced dental technology available today. With digital X-rays, our CBCT scanner, and more, we can ensure that your experience with us will always be fast, comfortable, and leave you with a strong and healthy set of teeth. We're also very fortunate to have our own dental lab and technician on-site, ensuring that our patients receive high-quality, custom-made traditional dentures, implant dentures, and All-On-4 prosthesis'.
Education Always Comes First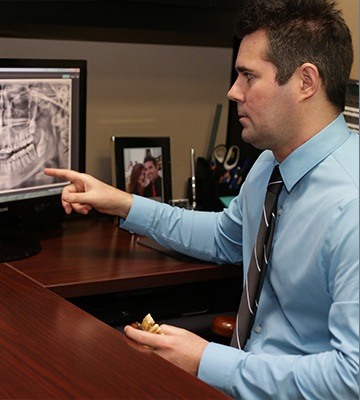 Dentistry is a science as well as an art, and because of this, it is always changing. New research is being done, discoveries are being made, and new technology is being developed at an unprecedented pace. Dr. Branberg works extremely hard to keep up with this ever evolving field by regularly completing continuing education classes. Basically, if he's not at our dental office, you can assume that he's somewhere taking a course on how to make our practice better!
Friendly, Professional Dental Team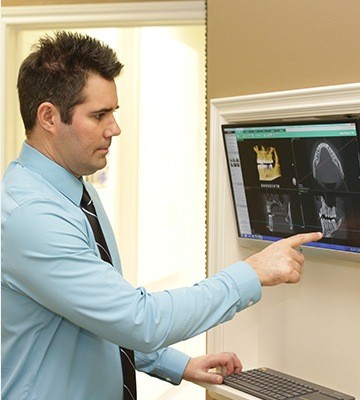 While we talk a lot about teeth at The DFW Dental Implant Center, we never forget that we actually treat people. Our team is able to deliver concierge-level service in an environment where most people wouldn't expect it. They'll always greet you with a smile, have answers to all of your questions, and ensure you enjoy a smooth and well-organized appointment every time you come to see us. You'll learn to love them from your very first visit!
One Dental Patient at a Time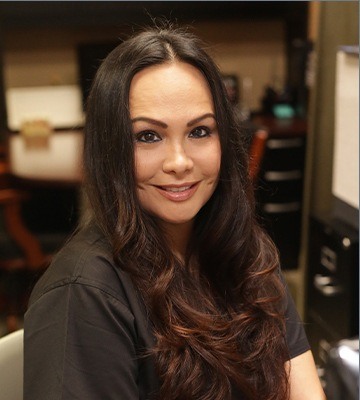 Many dental offices will schedule multiple patients at the same time, forcing the dentist to rush between different rooms and only see individual patients for a few minutes each. Here, however, your appointment time is specifically reserved for you. You'll have our full attention from check-in to checkout, so we can take all the time we need to help you feel comfortable, understand your situation, and provide a quality of dentistry you just won't find anywhere else.