Bone Grafting – Colleyville, TX
The First Step to a Brand New Smile
Bone grafting is a procedure where bone particles are added to a dental implant site that is deficient in bone. This lack of bone can be the result of advancing periodontal (gum) disease or from bone reabsorption (shrinkage) after a tooth is removed. In either case, there is inadequate bone available to place a dental implant. Without the bone graft, it would not be possible to place the dental implant.
Why Choose DFW Dental Implant Center for Bone Grafting?
All grafting procedures performed on-site
Dentist who has previously performed countless bone grafts
State-of-the-art facility that features the latest dental technology
What are the Benefits of having a Bone Graft?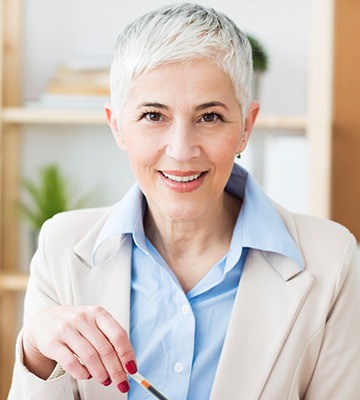 Improves the amount of bone available for the dental implant
Improves the contour of the gums for a better esthetic outcome
Allows for the placement of a longer dental implant
How Do I Know if I need a Bone Graft?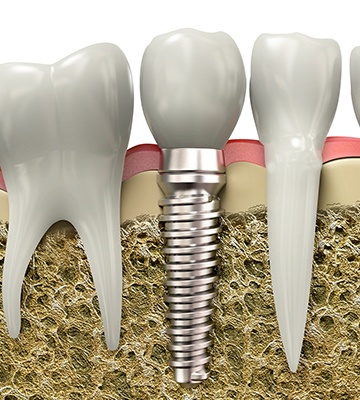 At the DFW Dental Implant Center, Dr. Branberg begins every case with a comprehensive examination and 3D CAT scan to evaluate the amount of bone at the future dental implant site. After planning the exact location of the dental implant and crown on the digital treatment planning software, he knows before the surgery begins whether a bone graft is needed or not. This makes treatment more predictable and improves the final outcome.
What Can I Expect During the Bone Graft?
In many cases, the bone graft can be performed at the same visit that the dental implant is placed. This is advantageous because it shortens treatment time and eliminates the need for a second surgery. However, when the bone loss is extensive, a bone graft will need to be performed before the dental implant can be placed. If this is the case, the treatment can be delayed 4 to 9 months depending on the size of the bony defect and the type of bone graft used. When a dental implant is placed into a grafted site, we typically wait 4 to 6 months before applying any biting force on the dental implant to allow additional time for the bone graft to mature and the implant to integrate with the new bone.