Emergency Dentistry – Colleyville, TX
Pain Relief When You Need It Most
When you're in a lot of dental pain, the last thing you want to do is spend time in a waiting room, and unfortunately, that's exactly what will happen if you head to your local ER. Instead, to get the fast and professional dental care you need, just call The DFW Dental Implant Center. We'll be glad to schedule a same-day appointment so we can get you out of pain and figure out the best way to address your problem so it won't turn up again in the future.
Why Choose The DFW Dental Implant Center for Emergency Dental Care?
Team of Experienced Dentists with Extensive Training
Fast, Same-Day Appointments for Emergency Patients
Special Offer: $19 Limited Emergency Exam
How We Treat Dental Emergencies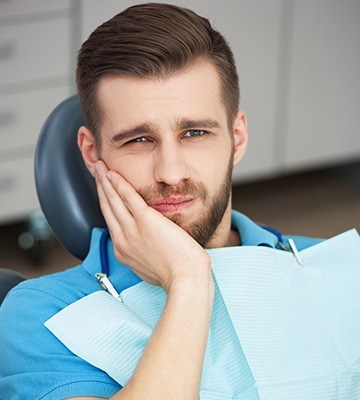 If you or a loved one is experiencing dental pain, your first step should be to give us a call as soon as you can. Even if you're not sure if your situation requires emergency care, we encourage you to call us! We can help you determine how urgent your issue is over the phone and schedule an appointment accordingly. We'll also give you first-aid instructions to use until you can reach us.
When you come to see us for a dental emergency, our first goal will be to figure out exactly what is causing the problem. Is it a dental infection? Small crack in the enamel? A failing dental restoration? Once this is determined, we can know how to quickly get you out of pain. When that is taken care of, Dr. Branberg will put together a treatment plan to fix any damage to your smile, and you'll be scheduled for a quick follow-up appointment.
The Most Common Dental Emergencies
Is your smile in pain? Are you experiencing new or worrying symptoms? Do you have loose or damaged teeth? All of these issues and more constitute a dental emergency. If you're still uncertain whether you need urgent dental care or not, take a look at the following situations and symptoms. They all could lead to serious problems for your smile if left untreated, so don't hesitate to get in touch with us right away if you are experiencing any of them!
Understanding the Cost of Dental Emergencies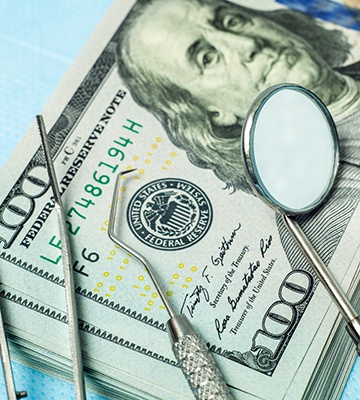 No two dental emergencies are alike. Because each patient is different, as is each case, the cost of emergency dentistry in Colleyville will vary from person to person. Whether it is a cracked tooth, a serious infection, or a loose or failing restoration, our team at The DFW Dental Implant Center can provide immediate assistance to help you get back on your feet and stay within your budget. After a thorough examination, we will consider a series of factors before providing you with a clear and detailed estimate of your treatment plan. Then, we'll be happy to go over your dental insurance coverage, payment options, our special offers, and any other way to make your care as affordable as possible.
Every Dental Emergency is Different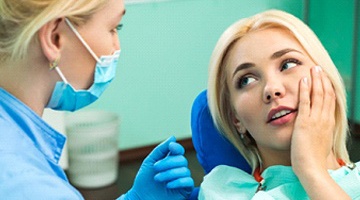 Once you are able to get in to see us for a thorough examination, you will have a better understanding of the severity of your problem and what it will take to fix it. Depending on the type of restorative care you need, the price of treatment can have a vast range. From antibiotics to root canals and even tooth extractions, the price tag for each service is different, which is why it's necessary to schedule an appointment with us as soon as you experience a dental emergency. This will allow us to provide immediate treatment and prevent worsening problems that could cost you much more down the road.
Does Dental Insurance Cover Dental Emergencies?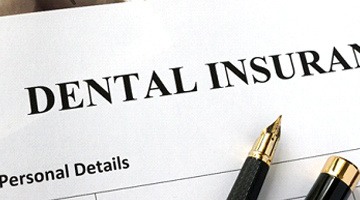 There is a good chance that your dental insurance company will agree to pay for one emergency dental visit each year. Depending on the type of treatment you need to fix your injury, your insurer may cover between 50-80% of the total cost. You must consider your deductible and annual maximum as well, since this can determine exactly how much your insurance company will agree to pay. Make sure to speak with a representative or have a member of our team work on your behalf before agreeing to move forward with any particular treatment.
Other Options for Making Dental Emergencies Affordable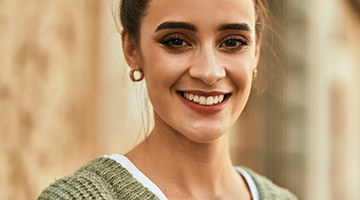 At The DFW Dental Implant Center, we believe in helping our patients receive affordable emergency dental care, which is why we are pleased to provide a special offer for a limited emergency exam. For just $19, you or a loved one who is experiencing a dental injury can receive a same-day emergency exam at our dental office in Colleyville.
If you need assistance to pay for more complex dental procedures as a result of your injury, we also welcome payment through CareCredit. This third-party financier offers low- and no-interest payment plans to eligible individuals, allowing you to break up the cost of your care into monthly installments.
Taking Care of Your Smile Can Save Your Money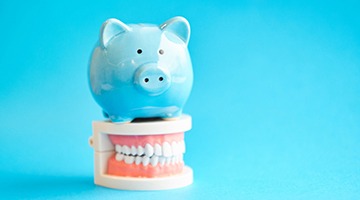 If you prefer to avoid a visit to your emergency dentist in Colleyville, it's important that you take precautions to safeguard your smile. Not all injuries are preventable, but if you're suffering from a nagging toothache caused by decay or an infection, it's likely your poor oral hygiene routine is to blame. Maintaining regular dental checkups and cleanings as well as being committed to brushing, flossing, and rinsing are the most effective ways to ensure a healthy smile. They're also likely to save you thousands of dollars on emergency dental care each year.
But should you suffer any type of oral injury, no matter the reason, it's best to get in to see your dentist as soon as possible. This will reduce the risk for further injury and ensure you get the treatment you need in a timely manner. As a result, you can avoid spending additional time and money down the road on more complex and extensive dental procedures.
Keys to Preventing Dental Emergencies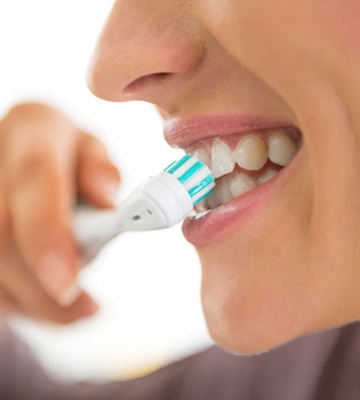 Dental emergencies can occur when you least expect them. One second you're enjoying a time out with friends or a favorite meal, the next you're holding your mouth in pain unsure of what went wrong. Thankfully, there are steps you can take to minimize your risk of experiencing a dental emergency and lower your overall dental healthcare costs. While our office is happy to discuss them with you during your visit, we encourage you to read further so you can start taking preventive measures now.
Visit Your Dentist Regularly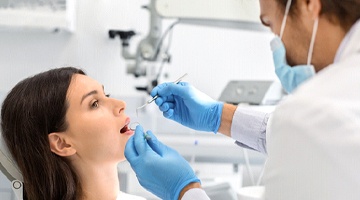 Dental checkups are considered the first line of defense against underlying dental disease. While at-home care is important, only a dentist can make sure that your brushing and flossing are working as intended and that no hidden issues are developing without your knowledge. Just like in the medical field, routine checkups play a crucial role in catching the early stages of dental problems before they have the opportunity to turn serious.
Maintain Good Oral Hygiene At Home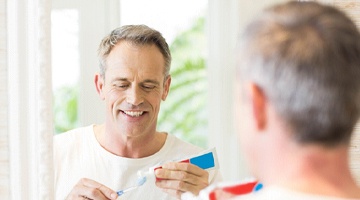 Brushing for at least two minutes at a time using a fluoridated toothpaste is an incredibly important step in keeping cavity-causing bacteria at bay. Of course, flossing is also important because it helps you reach the areas of teeth that a toothbrush cannot. There's a reason that dentists always perform flossing during routine professional cleanings. For an extra thorough cleaning, we recommend adding a fluoridated mouth rinse to your daily routine.
Stick to a Nutritious Diet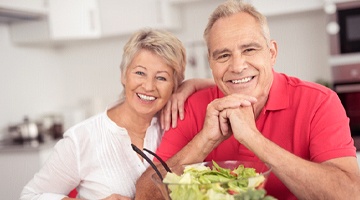 The mouth needs specific nutrients in order to remain healthy, just like the rest of the body. For example, calcium works to keep teeth and bone tissue strong, while Vitamin C strengthens the gums and soft tissue inside your mouth. Keeping a balanced diet complete with fruits, vegetables, lean proteins and dairy products is just as important as maintaining a dedicated oral care routine. You'll also want to avoid foods that are capable of cracking, chipping, or eroding teeth, including hard candy, ice cubes, and beverages high in sugar.
Wear a Mouthguard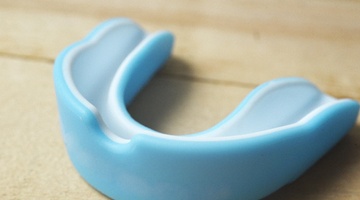 Are you particularly active? Enjoy playing sports like basketball, baseball, hockey, football, or soccer? Do you attend classes focused on karate, kickboxing, or wrestling? Sporting injuries are one of the most common causes of dental emergencies outside of tooth decay, so it's important to have a dedicated mouthguard to protect your smile while participating in these activities. Custom-made options ensure the best longevity and protection as well as act as a good investment against blunt force trauma while playing sports.
Use the Right Tool for the Job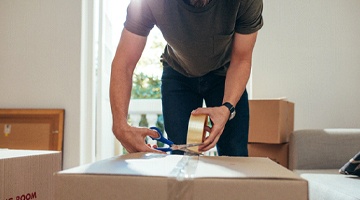 As convenient as it may seem, one of the worst things you can do for your smile is use it as a tool. Instead of opening packages and bottles with your mouth, use a tool instead, such as a pair of scissors or box cutter and bottle opener. It's also best to end bad habits known for damaging teeth, such as chewing on pens and pencils throughout the day or biting your fingernails when you're feeling anxious. Both of these habits can slowly wear down enamel and increase the risk of a tooth cracking.
Dental Emergency FAQs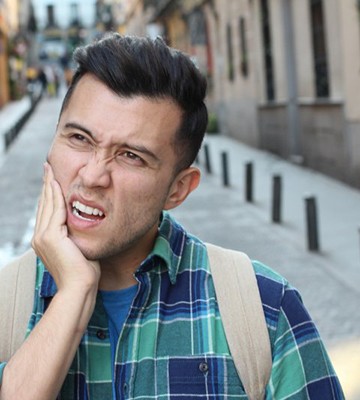 Although you may never think it will happen to you, dental emergencies are quite common. In fact, 1 in 6 Americans faces this situation every year. If you find yourself with sudden pain, a broken tooth, or another problem that requires immediate care, it is normal to have several questions. We understand it is a confusing and stressful time. If you need an emergency dentist in Colleyville, we are here for you. In the meantime, we have the answers to a few of the most common questions about dental emergencies to make the situation a bit less stressful.
Read More
Do I Need to See a Dentist Right Away?
No one has the time for an unexpected dental problem to interrupt their day, like a toothache. It may be tempting to wait to see if the problem subsides before contacting your dentist, but this is never a good idea. As with any emergency situation, time is of the utmost importance. If you delay getting the care you need, it could cost you your tooth. Even if your pain is not severe or it fluctuates in severity, there could still be an underlying issue that needs to be treated, like an infection.
Should I Go to the ER Instead of the Dentist?
Most emergency departments at local hospitals are not equipped to handle dental issues. The most they can do is provide pain relievers or antibiotics. However, then they will tell you to visit a dentist to get the treatment needed to repair your tooth. As a result, you should look for a dental practice that offers emergency dentistry in Colleyville; however, if you have uncontrollable bleeding or suspect a broken jaw, go to the ER first.
Does My Dental Insurance Pay for Emergency Appointments?
Many dental insurances cover a portion of the cost of emergency visits, but it depends on your specific policy. If emergency services are included in your benefits, your insurance carrier will recommend you choose an in-network dentist to lower the cost of the treatments. We accept a variety of dental insurances to reduce the amount you need to pay out-of-pocket. Not matter if you are in-network or out-of-network, we file the necessary claims and paperwork, so you have one less thing to worry about during the stressful time.
How Much Does Emergency Dentistry Cost?
There is no set amount you can expect to pay for emergency services because the cost is determined by your individual treatment plan, such as if you need a crown, root canal, or tooth extraction. We take the time to explain your treatment and the amount of the procedures to make an educated decision for your oral health. If there is a remaining balance after using your dental coverage, we accept several forms of payment to make it easy to rehabilitate your smile, such as third-party financing with CareCredit. Additionally, we are pleased to offer a $19 limited emergency exam to make sure you can come see us for the care you need without worry about the cost.
Still Have Questions?
If you are unsure if an issue you are having requires immediate care or you have a question about dental emergencies, a member of our team is here to help. Do not hesitate to contact our office.