Emergency Dentistry – Colleyville, TX
Pain Relief When You Need It the Most
When you're in a lot of dental pain, the last thing you want to do is spend time in a waiting room, and unfortunately, that's exactly what will happen if you head to your local ER. Instead, to get the fast and professional dental care you need, just call The DFW Dental Implant Center. We'll be glad to schedule a same-day appointment so we can get you out of pain and figure out the best way to address your problem so it won't turn up again in the future.
Why Choose DFW Dental Implants for Emergency Dentistry?
Same-day appointments available for patients in pain
Dentist with extensive restorative experience
Comprehensive treatment planning prevents future emergencies
Limited Oral Evaluations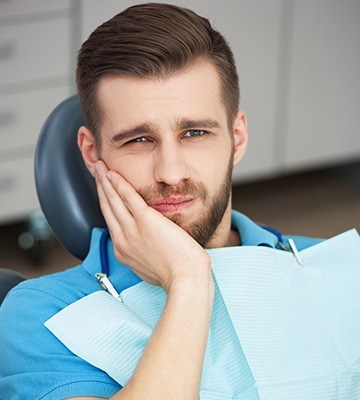 When you come to see us with a dental emergency, our first goal will be to figure out exactly what is causing the problem. Is it a dental infection? Small crack in the enamel? A failing dental restoration? Once this is determined, we can know how to quickly get you out of pain. When that is taken care of, Dr. Branberg will put together a treatment plan to fix any damage to your smile, and you'll be scheduled for a quick follow-up appointment.
Tooth Extractions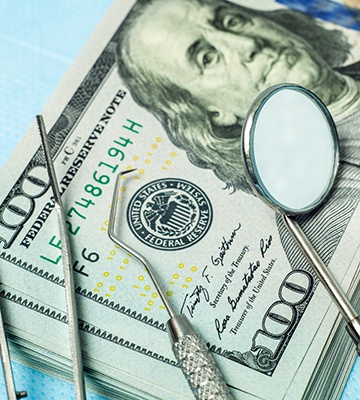 Most of the time, our team is able to save even the most damaged teeth thanks to the latest restorative dentistry techniques. However, there are some situations where a tooth is simply too decayed or broken to be repaired, in which case an extraction becomes necessary. Thanks to his experience and use of sedation, our extraction patients find it easy to remain comfortable during this procedure. And, if necessary, he can help a patient quickly replace their tooth with a custom-made restoration.
Learn More About Tooth Extraction
Immediate Dental Implant Placement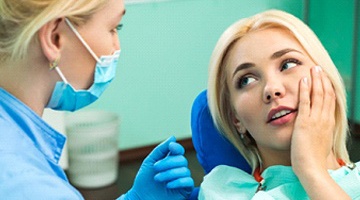 Replacing a missing tooth as quickly as possible is always best for someone's oral health, and in certain situations, Dr. Branberg can actually place a dental implant and temporary restoration in a single appointment. This will depend on a patient's oral health and the state of their jawbone. In any case, thanks to his prosthodontic training, he's able to help patients with broken and missing teeth recover their full smiles in record time compared to other dental offices.
Learn About Immediate Dental Implant Placement
Dental Implant Salvage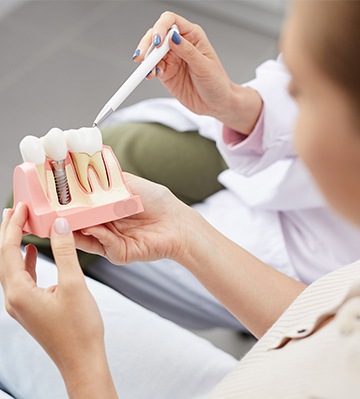 Even a prosthetic tooth might need emergency care. If severe pain occurs around your dental implant, we can examine the bone around the post. In some cases, your jaw might not have joined with the post correctly, or the implant might have been damaged thanks to severe oral trauma. Dr. Branberg will find the underlying cause of the implant failure and treat it appropriately. The implant post might need to be temporarily removed, but ideally we'll be able to place a new one later once your mouth is healthy again.
Learn About Dental Implant Salvage
Dental Emergency FAQs
Although you may never think it will happen to you, dental emergencies are actually quite common. In fact, 1 in 6 Americans faces this situation every year. If you find yourself with sudden pain, a broken tooth, or another problem that requires immediate care, it is normal to have several questions. We understand it is a confusing and stressful time. If you need an emergency dentist in Colleyville, we are here for you. In the meantime, we have the answers to a few of the most common questions about dental emergencies to make the situation a bit less stressful.
Do I need to see a dentist right away?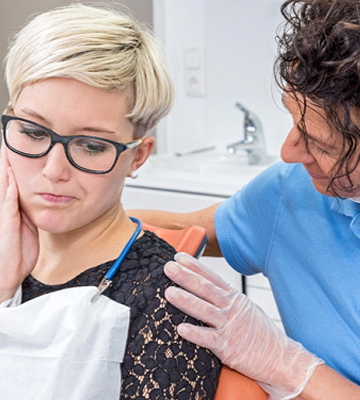 No one has the time for an unexpected dental problem to interrupt their day, like a toothache. It is tempting to wait to see if the problem subsides before contacting your dentist, but this is never a good idea. As with any emergency situation, time is of the utmost importance. If you delay getting the care you need, it could cost you your tooth. Even if your pain is not severe or it fluctuates in severity, there could still be an underlying issue that needs to be treated, like an infection.
Should I go to the hospital instead of the dentist?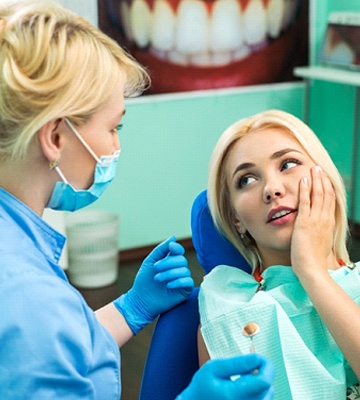 Most emergency departments at local hospitals are not equipped to handle dental issues. The most they can do is provide pain relievers or antibiotics. As a result, you should look for a dental practice that offers emergency dentistry in Colleyville; however, if you have uncontrollable bleeding or suspect a broken jaw, go to the ER first.
Does my dental insurance pay for emergency appointments?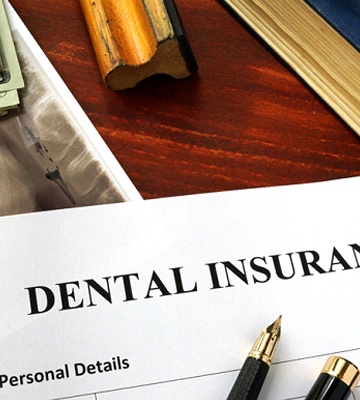 Many dental insurances cover a portion of the cost of after-hours or emergency visits, but it depends on your specific policy. If emergency services are included in your benefits, your insurance carrier will recommend you choose an in-network dentist to lower the cost of the treatments. We accept a variety of dental insurances to reduce the amount you need to pay out-of-pocket. Not matter if you are in-network or out-of-network, we file the necessary claims and paperwork, so you have one less thing to worry about during the stressful time.
How much does emergency dentistry cost?
There is no set amount you can expect to pay for emergency services because the cost is determined by your individual treatment plan, such as if you need a crown, root canal, or dental bonding. We take the time to explain your treatment and the amount of the procedures to make an educated decision for your oral health. If there is a remaining balance after using your dental coverage, we accept several forms of payment to make it easy to rehabilitate your smile, such as third-party financing with CareCredit.
Still Have Questions?
If you are unsure if an issue you are having requires immediate care or you have a question about dental emergencies, a member of our team is here to help. Do not hesitate to contact our office.