Porcelain Crowns – Colleyville, TX
Strong, Beautiful, & Made Just For You.
Porcelain Crowns, also known as caps, are restorations that cover the external portion of a tooth down to the gum level. They can be used to simply restore a damaged tooth or can be designed to create an even better esthetic appearance. Porcelain crowns are the treatment of choice in situations where tooth decay has destroyed most of the original tooth or a large part of the tooth has fractured due to trauma. They are also indicated for teeth with severe tooth wear from acid erosion or from grinding or clenching one's teeth. Unlike traditional porcelain-fused-to-metal (PFM) crowns or gold crowns that are cemented to the tooth, porcelain crowns are bonded directly to the tooth. This allows a tooth with minimal remaining tooth structure to be saved by simply bonding the final crown to the tooth.
Why Choose DFW Dental Implant Center for Porcelain Crowns?
Custom-made for every patient
Milled by our own in-house lab technician
Able to repair damaged teeth & enhance aesthetics at the same time
What Are the Benefits of Porcelain Crowns?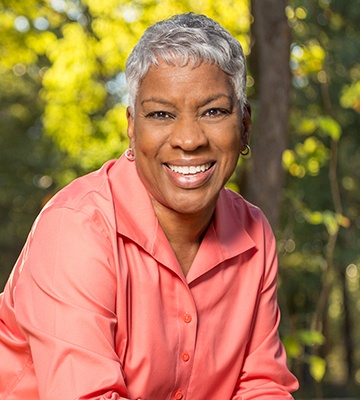 Improves chewing efficiency
Resists staining from coffee, tea, cigarette smoke, red wine, and more
Straightens crooked teeth
Closes minor gaps between teeth
What Can You Expect During Cosmetic Dental Treatment?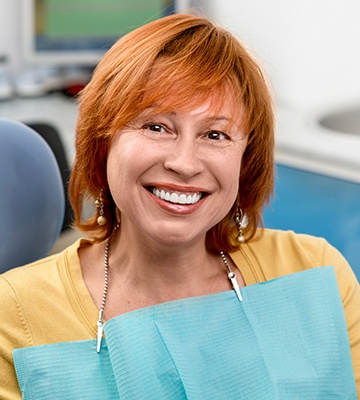 Step 1: Perform Esthetic Evaluation of Your Smile
After evaluating the size, shape, color, and position of your teeth, as well as your smile, speech and lip position, a diagnostic model will be created. This diagnostic model will allow you to see a mock-up of your new teeth before any treatment is started.
Step 2: Evaluate Your Temporary Restorations
Using the approved diagnostic model, the teeth will be prepared and temporary crowns will be placed. These temporary crowns will allow you to visualize what the outcome will look like before the final restorations are made by the lab technician. At this point, any modifications to the diagnostic model can be noted so the lab technician knows exactly how to make your new teeth.
Step 3: Deliver Your New Porcelain Restorations
After 2 to 3 weeks, the Porcelain Onlays or Crowns will be tried in to evaluate your smile, speech and bite. After any necessary adjustments, the porcelain restorations will be permanently bonded and will blend seamlessly with your other natural teeth.
Patient Example
The upper front teeth had flared forward and had shifted apart because of excessive biting force being applied to these teeth after several back teeth had been removed. He wanted to have the spaces closed and the old porcelain-metal crowns replaced with something that would look more natural. After wearing braces for 9 months to position the teeth correctly, porcelain crowns were made for the upper front six teeth.