Sedation Dentistry – Colleyville, TX
Have a Relaxing Appointment Every Time
It's understandable that dental care can make some people very nervous, but at The DFW Dental Implant Center, we make patient comfort one of our top priorities. In addition to having a warm and friendly dental office atmosphere, we're also able to offer our more anxious patients sedation dentistry, a proven way to calm unwanted thoughts and prevent physical discomfort. Whether going to the dentist makes you feel a little uneasy or completely terrified, our team can use the methods below to guarantee you have a pleasant visit no matter what kind of procedure you need. To learn more about your options, contact us today.
Why Choose DFW Dental Implant Center for Sedation Dentistry?
Sedation available for any procedure
Can be custom-tailored to each patient's comfort level
On-site IV sedation
Nitrous Oxide Dental Sedation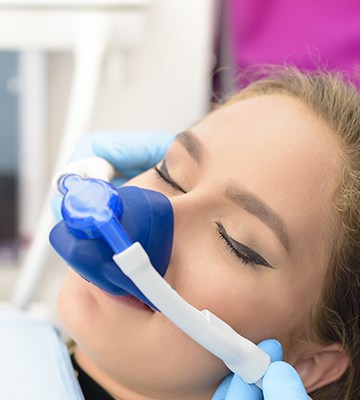 Nitrous oxide sedation is the lightest form we offer, and it's perfect for those patients who need just a little help to relax in the chair. The odorless gas is inhaled through a small mask placed over the nose, and within minutes, a patient should feel warm, happy, and serene. We keep the mask on for the entire appointment and can adjust the amount of nitrous oxide as needed. When the mask comes off, the gas' effects quickly disappear, enabling a patient to quickly resume their day.
Oral Conscious Sedation Dentistry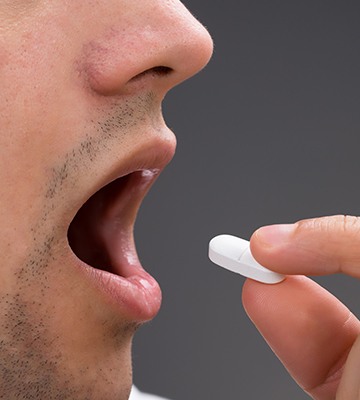 Oral conscious sedation is the answer to many people's prayers because, with this method, all you need to do is take a pill to make those lingering dental nerves melt away. You'll be prescribed medication and instructed to take it on the day of your appointment. By the time you reach our dental office, you'll already be deeply sedated (which is why we require that someone else drive you to and from the dental office). You'll likely remain awake the entire time, but your visit will seem to fly by in a flash, and you'll probably have only fuzzy memories of it afterward.
IV Sedation Dentistry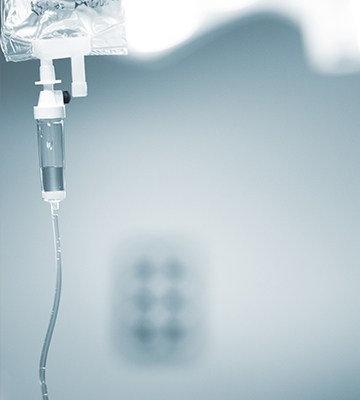 IV sedation is ideal for patients with extreme dental phobia, who need extensive dental care, or who want to have multiple procedures completed in one appointment to save time. For this, a sedative is administered directly into the bloodstream, making a patient become fully relaxed very quickly. One of the best parts about IV sedation is that it allows our team to adjust a patient's sedative level in real time to ensure they are always comfortable.
Sedation Dentistry FAQs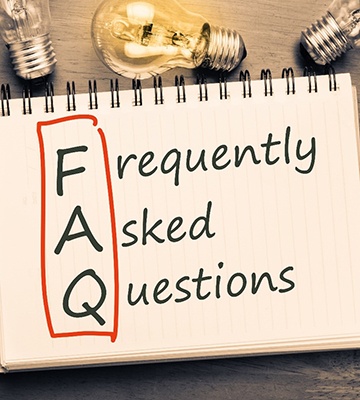 At The DFW Dental Implant Center, we understand patients may have questions and concerns about sedation dentistry, especially if they have never been sedated for treatment before. That is why we have collected some of the most common questions about nitrous oxide and other sedation methods and answered them below. We hope you find this FAQ section informative and helpful! If you prefer to speak directly with Dr. Branberg, Dr. Cancemi, or our staff about sedation dentistry, do not hesitate to contact our office! Our expert team is always happy to field patients' questions about all matters related to oral health and dental medicine.
Is Sedation Dentistry Safe?
When administered by a sedation dentist in Colleyville, nitrous oxide and other forms of dental sedation are both a safe and effective way to manage pain and dental anxiety. Dr. Branberg or Dr. Cancemi will first review your medical history before deciding if you are a good candidate for sedation dentistry. In addition, you will be continuously monitored throughout any procedure in which you are sedated, just in case you experience a negative reaction.
In addition, it is important to note that the American Academy of Pediatric Dentistry (AAPD) considers nitrous oxide to be a safe and effective sedation technique for younger patients as well.
Am I a Good Candidate for Sedation Dentistry?
In general, most healthy adults who experience dental anxiety are good candidates for sedation dentistry. Individuals with heart disease, diabetes, hypertension, or a respiratory disease may need to seek clearance from their doctor before undergoing dental sedation.
You may be a good candidate if any of the following circumstances or feelings apply to you:
Feel extreme anxiety or fear of visiting a dentist in Colleyville
Panic when a dentist places instruments in your mouth
Have experienced a traumatic dental experience in the past
Need extensive dental treatment or oral surgery
Have difficulty sitting for long periods of time
Have a strong gag reflex that could interfere with dental treatment
Can I Drive Home After I Have Been Sedated?
A major benefit of nitrous oxide is the fact that it wears off almost immediately after the mask is removed. After just a few minutes following treatment, you will feel fully alert and be able to drive home or back to the office.
Patients will need to arrange transportation, however, when their visit to our office involves oral or IV sedation. Since oral sedation is usually taken an hour or so before an appointment, the effects may begin to set in before you arrive. For this reason, you should arrange for a friend or family member to drive you both to and from our office.
Meanwhile, the effects of IV sedation can linger for an hour or so after treatment, so be sure to have someone ready to give you a ride home following your appointment.
Does My Dental Insurance Cover Sedation Dentistry?
Unfortunately, many dental insurance plans do not cover sedation dentistry. However, every insurance plan is different, so you should double check with insurance provider if you think you would benefit from dental sedation. At The DFW Dental Implant Center, we believe every patient deserves affordable, comfortable dental care. That is why we are proud to partner with CareCredit and LendingClub, organizations that provide patients with flexible financing for dental care in the form of low-interest payment plans. Ask our staff for more details!