Dental Implants — Colleyville, TX
Tooth Replacement for the 21st Century
Thanks to his prosthodontic training, Dr. Branberg knows a thing or two about replacing missing teeth, having rebuilt countless smiles over the course of his career. Whenever someone comes to see him wanting to replace their missing teeth, his first recommendation is always dental implants. Why? Because they simply offer the best of everything in a single treatment: unmatched aesthetics, supreme functionality, and sturdy construction that can last for decades. If you're ready to enjoy a full and confident smile again, dental implants are your best answer, and you can get them right here at The DFW Dental Implant Center. To learn more and schedule a one-on-one consultation, contact us today.
Why Choose The DFW Dental Implant Center For Dental Implants?
Entire Dental Implant Treatment Completed In-Office by Highly Experienced Dentist
State-of-the-Art Technology for Precise Planning & Long-Lasting Results
All Restorations are Custom-Made By Our On-Site Dental Lab
What Are Dental Implants?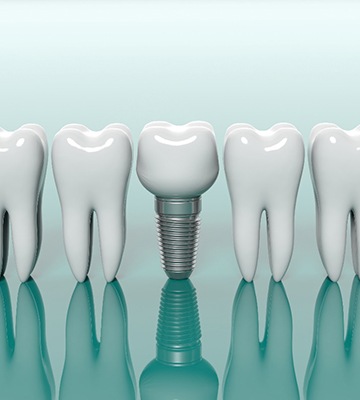 The reason dental implants are so special is that they are the only restoration that brings back an entire tooth both above and below the gumline. Compared to traditional tooth replacements, dental implants provide a stable foundation by replacing the missing roots and fusing directly to the jawbone. With dental implants, your replacement teeth are bonded securely, so you can enjoy a truly lifelike smile. This is why dental implants have become the gold standard in the dentistry field for missing or failing teeth.
Dental implants have three parts:
The Implant – A screw-like small titanium post that serves as an artificial root or base for replacement teeth. This is what permanently attaches to the jawbone.
The Abutment – This small connector piece sits on top of the dental implant and securely holds the final restoration in place in your smile.
The Final Restoration – Usually made of zirconia or porcelain for strength and aesthetics, this is the part of the tooth that is visible. Depending on how many teeth you're missing, this could be a crown, bridge, or denture.
The dental implant is inserted into pre-planned positions in the jawbone, where they integrate into the jawbone via a process called osseointegration. Once healed, the abutment is fastened on top, and finally, the restoration. This custom-made crown, bridge or denture will be crafted from impressions of your mouth and high-quality materials so that it blends in seamlessly with the rest of your smile. Because they fit, feel and function like natural teeth, dental implants are widely considered by dentists and patients alike to be the gold standard in tooth replacement.
The Dental Implant Process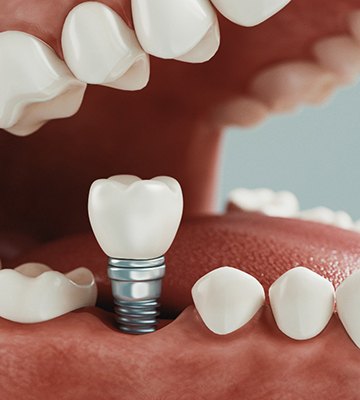 Unlike dentures or dental bridges, getting dental implants is a multi-step process that spans the course of several months. While this may seem like quite a while, it's this thorough and unique placement that ensures the results are comfortable and long-lasting. In fact, dental implants have the potential to last a lifetime! During your consultation, we'll walk you through your entire treatment plan step-by-step, but here are a few basic stages you can expect.
Initial Dental Implant Consultation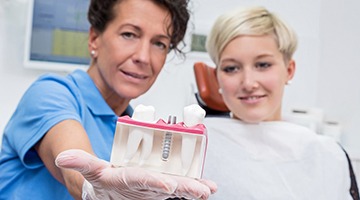 During your initial consultation, we'll discuss your tooth replacement goals, review your medical health, and inspect your oral health. If you are not immediately deemed to be a good candidate for dental implants, we can help you schedule preparatory procedures so you can become one. Once you've completed any necessary preliminary treatments, we'll look at your jawbone once again.
After reviewing your 3D CAT scan to evaluate the amount of bone at the future dental implant site, the exact position of the dental implant and crown will be planned on the digital treatment planning software. This will allow for a more predictable result when compared to traditional treatment planning methods.
Dental Implant Surgery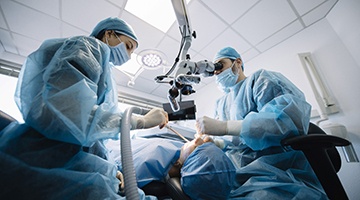 The dental implant will be placed according to the digital treatment plan and the neighboring teeth to ensure that the position is correct. A surgical guide will be fabricated using the information obtained from the digital treatment planning software and a diagnostic wax-up of your new teeth to aid in the correct placement. Once the surgery is completed, we will attach a temporary tooth (or teeth) to the dental implant and send you home to heal.
Dental Implant Osseointegration & Abutment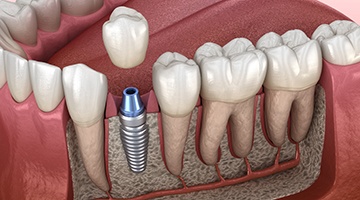 Over the next several months (anywhere between 4 and 6 depending on your bone tissue), your dental implant will slowly integrate with your jawbone. This process is called "osseointegration" and it's one of the most important phases of your tooth replacement. Not only does this keep the implant secured tightly in place, but it's what makes basic functions like chewing food feel natural. As you eat, the bone is stimulated by the prosthetic root. This also prevents the bone from breaking down over time.
Following the completion of this integration, you'll come back to our office to have the abutment attached. This connector provides a reliable foundation for the permanent restoration.
Delivery of Dental Implant Restoration(s)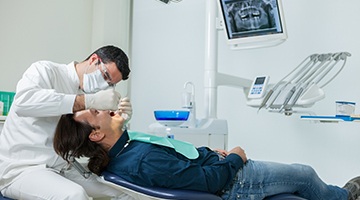 After the gum tissue has fully healed, your permanent, custom-made crown, bridge, or denture will be secured directly onto the dental implant and function just like a natural tooth. This restoration is customized to not only look incredibly natural, but also blend in with your nearby teeth (if present). That way, no one but you and our office will know you even had a dental implant placed! During the placement of your restoration, you are encouraged to let us know if you have any concerns about the feel or appearance of your tooth replacement. This allows us to perform modifications if necessary.
Benefits of Dental Implants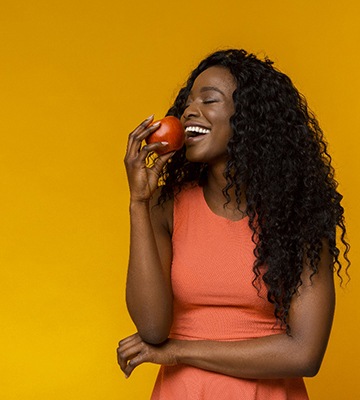 Dental implants are quickly becoming the most popular way to replace missing teeth, and it's easy to see why when you look at some of the benefits they can offer you. While they are extremely effective at rebuilding your smile all the way down to the root, their short-term and long-term benefits are what make them a worthwhile investment at the end of the day. While we encourage you to set up a consultation to learn more about dental implant treatment, feel free to read on to learn more about the benefits of this revolutionary tooth replacement option.
Day-to-Day Benefits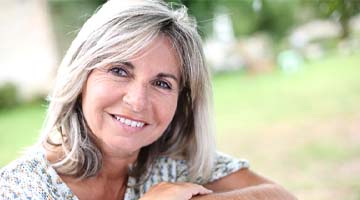 Increased Chewing Efficiency – Breaking down food properly is incredibly important for your long-term health, and dental implants ensure that process is just as easy as it was before your tooth loss. Even tough or crunchy foods like steak and apples are easy to eat with dental implants.
Permanent, Not Removable – Dental implants are designed to stay secured in the jaw nearly as well as natural teeth, which means there's no risk of your tooth replacement shifting out of place while in use. This makes them a fantastic upgrade from a traditional denture.
Easy At-Home Maintenance – Brushing and flossing your dental implants feels indistinguishable from your natural teeth. Simply brush twice a day and floss daily to keep plaque production at bay. Of course, including an oral rinse into your routine can keep your implants (and the rest of your mouth) even cleaner!
Health Benefits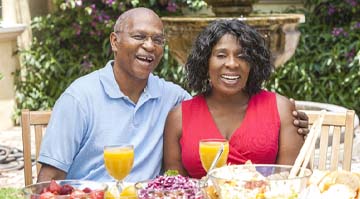 Strengthens Remaining Natural Teeth – When teeth are missing, the remaining teeth need to work harder in order to perform the same tasks, such as chewing. Dental implants not only provide the proper amount of support the rest of the mouth needs, but prevent neighboring teeth from shifting out of place.
Do Not Decay (Cavities) – The materials used to create the restorations for dental implants are entirely inorganic. That means that they are incapable of developing decay. Of course, you'll still need to perform daily oral hygiene to keep your gum tissue healthy.
Achieve a Diverse, Healthy Diet – A balanced diet is just as important for your oral health as it is your overall health. When you're not forced to eat certain foods or preparing them in such a way to accommodate a denture, you can more easily achieve a diet that contains the vitamins and minerals you need day-to-day.
Long-Term Benefits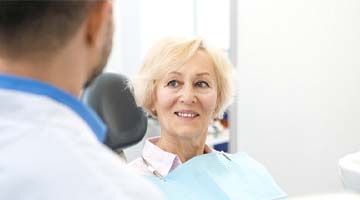 Improved Appearance – While many assume dental implants only make your smile complete, they also do big favors for your overall facial appearance. This is because after dental implants are placed, blood flow can travel through the gums and reach the facial tissue. As a result, the face sags significantly less.
Preserves Bone – When teeth are lost, the bone inside the jaw begins to break down (or atrophy) as it is no longer being utilized. With dental implants, you can maintain your existing jawbone structure and prevent changes in your facial shape.
Prevent Future Tooth Loss – As bone tissue breaks down, the foundation that teeth rely on becomes less and less reliable. That means with every tooth you lose, the risk of future tooth loss goes up dramatically. Once dental implants are placed, you can stimulate your jawbone and give your teeth the foundation they need to remain a part of your smile.
Who Dental Implants Can Help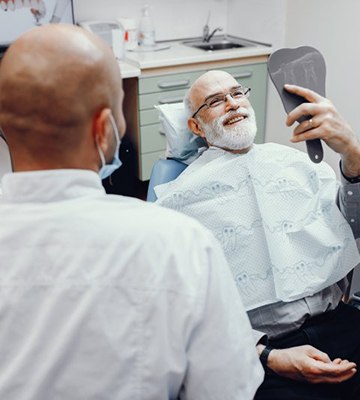 As an incredibly versatile tooth loss solution, dental implants in Colleyville replace any number of missing teeth. What's more, the vast majority of generally healthy adults with strong jawbones make good candidates for this treatment. Read on to find out what qualities a good dental implant candidate should have and our options for reconstructing your smile!
Who Is a Good Candidate for Dental Implants?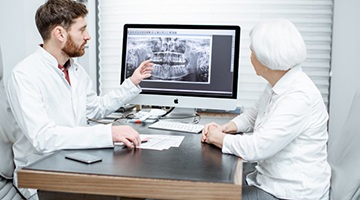 These days, more patients are eligible for dental implants than ever before. That being said, Dr. B will still need to make sure you meet a few key criteria before moving forward with the treatment process. Generally speaking, a good candidate for dental implants has:
Good oral health (infections and decay can compromise the success of dental implants).
Decent overall health (well enough to undergo a minor surgical procedure).
Sufficient jawbone density (the implants must have enough healthy tissue in order to integrate).
If you don't meet all of these qualifications, don't worry! There's still a chance that you can benefit from dental implants. It's actually common for patients to need one or preparatory procedures before dental implant surgery. For example, bone grafting can restore strength back to an area of the jawbone that has lost density after a tooth was removed.
After you've completed any necessary prep work, Dr. B can help you navigate your treatment options and choose the one that best suits your tooth replacement needs:
Missing One Tooth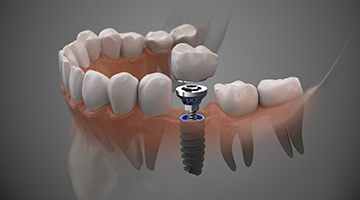 For patients missing just one tooth, a single implant post topped with a dental crown can fill the gap without impacting the surrounding teeth at all. The crown is customized from lifelike materials like porcelain, ensuring that it fits seamlessly within the rest of your grin. A dental implant is also a more conservative solution than a dental bridge, which requires that some healthy enamel be removed from two of your remaining teeth.
Missing Multiple Teeth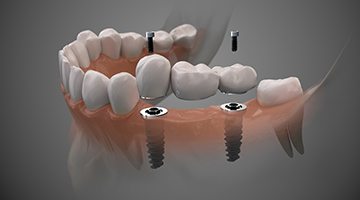 If you're missing multiple teeth in a row, your dental implant dentist in Colleyville can likely complete your smile using only two implants instead of replacing each tooth with an individual post. We can insert one implant at each end of the gap, which will support a lifelike dental bridge. That way, you get the benefits of a natural-looking bridge without having to sacrifice any of your healthy tooth structure.
If you're missing several teeth at various locations along an arch, Dr. B can expertly place a small number of implants throughout the jaw. These implants will take advantage of the existing jawbone tissue, providing maximum support for a partial denture that fills the missing pieces in your smile.
Missing All Teeth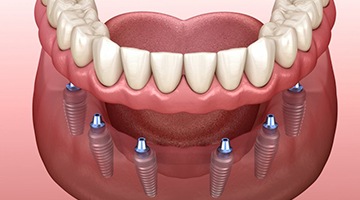 Patients who need to replace all their teeth in an upper and/or lower jaw have several treatment options at The DFW Dental Implant Center, each of which offer their own unique benefits and advantages. We'll take the time to fully explain all your treatment options during your consultation, but you can learn more about our full-mouth dental implant services below:
Implant dentures: Are you missing most of your teeth, or are you sick and tired of dealing with a denture that just won't stay in place? If so, dental implants can help you finally have a set of teeth you can trust. Rather than replacing each tooth individually with implants, just two to four implants can anchor a full denture directly to the jawbone. Because of this strong foundation, patients don't have to worry about annoying slippage whenever they are eating or speaking.
Learn More About Implant Dentures
The All-on-4 procedure: This unique treatment enables Dr. Branberg to restore an entire arch of teeth using just four strategically placed implants. Two are located towards the front of the jawbone where it is naturally thicker, and two more are positioned towards the back of the mouth at a slight angle to ensure maximum retention. A custom-made bridge is permanently secured to them. In just one appointment, a patient can walk out with a reliable temporary prosthetic, and after a few months, receive their permanent denture.
Learn More About The All-On-4 Procedure
Full-Arch Implant Bridges: This procedure involves permanently securing a dental prosthetic replacing all teeth to the jawbone using four to six implants. Similar to the All-on-4 procedure outlined above, this approach not only uses more implants for strength and durability, but they are also positioned differently. With All-on-4, half of the implants are placed at an angle to eliminate the need for additional bone grafting. With a full-arch bridge, however, the implants are placed at the same angle due to more available bone. Either approach gives our patient a strong, reliable, permanent option to replace their teeth.
Learn More About Full-Arch Implant Bridges
Teeth in a Day: The teeth in a day procedure takes a similar approach to that of the All-On-4 procedure. It's designed specifically to streamline the tooth replacement process to dramatically reduce the time needed to complete your smile. In fact, you'll likely leave your dental implant surgery with a beautiful temporary denture so you'll never be without teeth. Typically, we'll be able to perform any necessary tooth extractions, place the dental implants, then attach a pre-made custom denture that you can begin enjoying right away.
Learn More About Teeth in a Day
Mini Implants: Dental implants require a patient to have a thick and strong jawbone in order to adequately support the new prosthetic roots. However, for patients who have been missing teeth for a long time, their jaw is often too thin or brittle to do so safely. That's where mini implants can help. Shorter and thinner than regular implant roots, they can be placed into weaker jawbones and still provide a firm hold for a new denture that outclasses a traditional removable prosthetic. Also, thanks to their reduced size, the time needed to get them and heal from the procedure are usually much shorter compared to regular implants as well.
Understanding the Cost of Dental Implants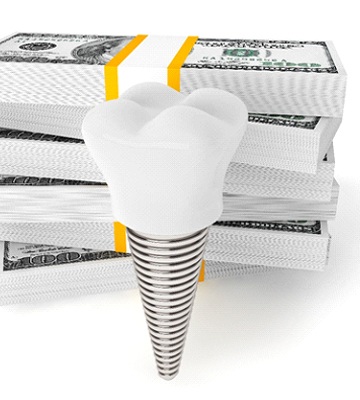 Hands down, the dental implant process is the most effective way for replacing your missing teeth, but in order to proceed comfortably, you need to have as much information about the procedure as possible. This includes gaining an understanding of the cost structure. Read on to get the details you need. Continue reading to gain an understanding of how we arrive at the final dental implant cost and why they are truly worth the investment in the long-term.
Preliminary Treatments & Dental Implant Surgery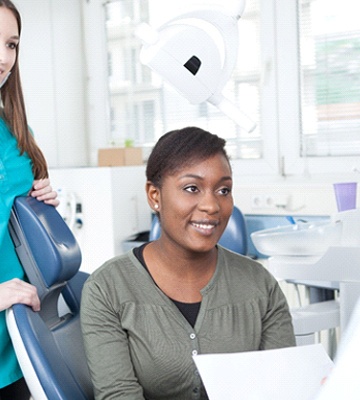 There are a number of factors that influence the cost of dental implant insertion:
Preparatory work – If you require a bone graft, gum disease treatment or an extraction, it will have an effect on the overall cost of the implant procedure.
Surgical costs – The number of implants you need will influence how long your surgery costs as well as how much anesthesia is used.
Because we perform the entire treatment in-house, you can expect your fees to be more compact compared to visiting an oral surgeon outside our practice.
The Parts of Your Dental Implant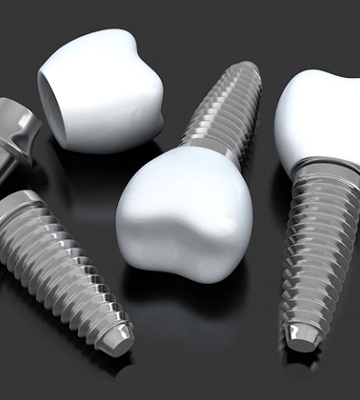 The more dental implants you need, the more materials we'll have to use to create your replacement teeth. We're happy to break down why we use the dental implants we do as certain manufacturers and brands come with their own unique costs.
In some situations, the abutments (components that anchor the implant to the restoration) can be placed at the same time as the implants, which can provide a cost savings. If it must be placed later, a separate surgery will be required.
Final Dental Implant Restoration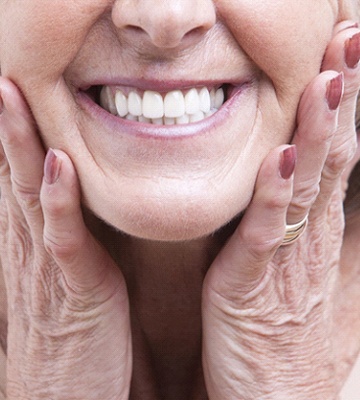 The size and nature of the restoration, as well as the materials used to create it, will be a major contributor to the overall cost. For example, if you need to have a single crown placed to cover one dental implant, your costs will generally be lower compared to needing an implant bridge or denture. No matter what your needs might be, you can expect your tooth replacement to look lifelike and blend in with any existing teeth if applicable.
Does My Dental Insurance Cover Dental Implants?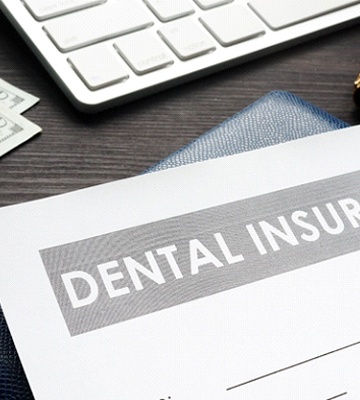 Typically, dental insurance will only cover, at best, a portion of the actual dental implant surgery. If it does, it will most likely only cover the restoration or the preparatory services needed to make dental implants possible.
However, it's far more common that dental insurance classifies your dental implants has a "cosmetic" procedure, meaning it won't offer coverage at all. All plans differ, so you'll need to consult the guidelines of yours to know for sure. This is something that one of our office staff members will be glad to help you with during the planning phase.
Making Dental Implants Affordable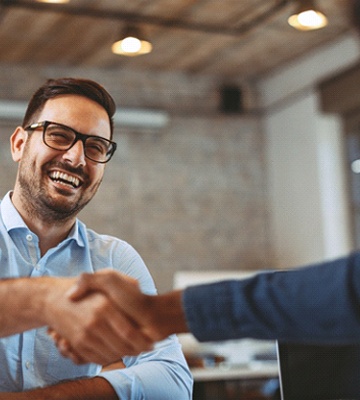 For our more cost-sensitive patients, we have partnered with CareCredit and LendingClub. These third-party financiers are designed to make paying for dental implants more manageable. When you sign up for a payment plan, you can cover the cost of your procedure in monthly installments, typically with little to zero interest attached.
We're also pleased to offer free, no-obligation dental implant consultations and our $3,800 dental implant special, which includes CBCT scans, the implant, the abutment, and a crown.
Dental Implant Technology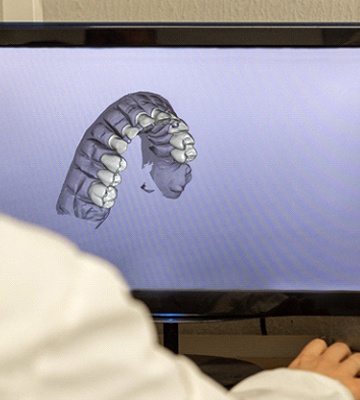 Dr. Branberg and our team are committed to providing the best dental implant care possible. Part of that is, of course, keeping up to date with the latest research and training on the treatments that we offer. Another big part relates to technology. Without the advanced tools in our office, we would not be able to provide the outstanding service that you have come to expect from our practice. To learn more about some of the dental implant technology in Colleyville that we use, read the information below.
3D Cone Beam Imaging/3D CT Scanning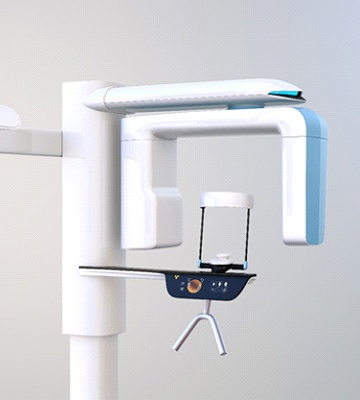 A cone beam scanner, also known as a CBCT machine or 3D CT machine, is essentially a highly advanced X-Ray unit. Whereas normal X-Ray technology captures two-dimensional images of the teeth and jaw, a CBCT machine takes things a step further. It uses a cone-shaped beam of radiation to produce three-dimensional, highly detailed images. Not only does the scan reveal the teeth and bone, but it also makes it possible for our team to look at nerves and connective tissues.
Why Is the CBCT Machine Important for Dental Implants?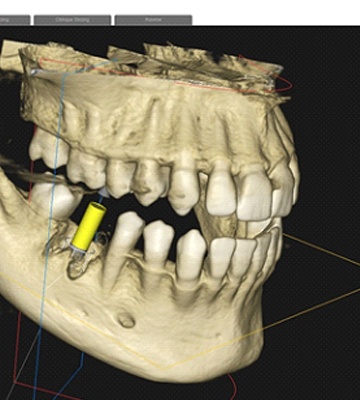 Placing dental implants in Colleyville is a delicate process that requires a high degree of precision. If an implant is inserted at the incorrect angle, place, or depth, complications may follow. For example, a patient might experience a slower healing time. Their implants might even be more likely to fail. We can minimize such errors with the help of our CBCT machine. Dr. Branberg uses it to plan every detail of your placement surgery. It helps him anticipate any unique anatomical details that you may have so the chances of a mistake occurring are next to nothing.
The machine also comes in handy after the implant surgery. We can use it to check on osseointegration (that is to say, it can let us know whether the implants are bonding well with the bone). Additionally, if you ever run into any problems with your implants, the CBCT machine can help us to make an accurate diagnosis and decide on the appropriate salvage treatment.
What to Expect During the Scanning Process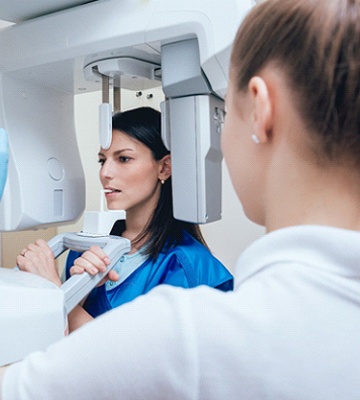 Some practices must send patients to another location for a CBCT scan. However, since we have the machine right here in our office, you can expect a smooth and efficient process. Once your implant dentist in Colleyville decides that you need a scan, you may have to remove any objects that might interfere with your results, such as jewelry. Then, we will position you in the scanner, and you will stay still while it does its work.
The scanning process is both painless and noninvasive. It is also fast; it typically takes less than one minute (depending on which areas we are scanning). After the scan is complete, we'll be able to access the results right away in our computer system.
Would you like to learn more about our CBCT scanner or the other technology in our office? Get in touch with us today. We look forward to speaking with you!
Advanced Dental Implant Procedures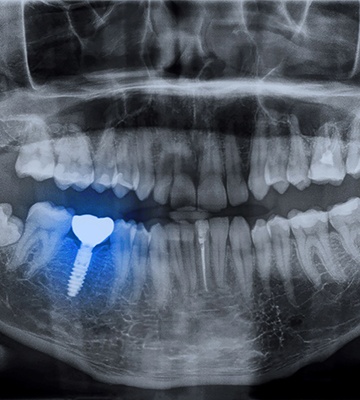 If your jawbone is currently too weak or small to support dental implants, that doesn't mean you can never get them! We offer advanced dental implant procedures to help practically anyone become a good candidate for dental implants Unlike with other dentists in the area, Dr. Branberg is able to perform these procedures himself so patients in need don't have to visit an outside specialist. Using bone harvested from the patient themselves, donated bone, or a lab-made grafting material, Dr. Branberg can take a patient who would normally not be a good candidate for implants and give them everything they need to rebuild their smile for a lifetime.
Bone Grafting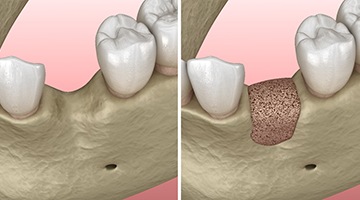 At the DFW Dental Implant Center, Dr. Branberg begins every case with a comprehensive examination and 3D CAT scan to evaluate the amount of bone at the future dental implant site. After planning the exact location of the dental implant and crown on the digital treatment planning software, he knows before the surgery begins whether a bone graft is needed or not. This makes treatment more predictable and improves the final outcome.
In many cases, the bone graft can be performed at the same visit that the dental implant is placed. This is advantageous because it shortens treatment time and eliminates the need for a second surgery. However, when the bone loss is extensive, a bone graft will need to be performed before the dental implant can be placed. If this is the case, the treatment can be delayed 4 to 9 months depending on the size of the bony defect and the type of bone graft used. When a dental implant is placed into a grafted site, we typically wait 4 to 6 months before applying any biting force on the dental implant to allow additional time for the bone graft to mature and the implant to integrate with the new bone.
Dental Implant Salvage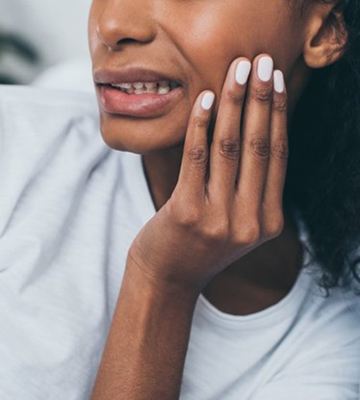 Did your dental implants not take the first time? It's rare for the procedure to fail, but in some cases the implant post might not join with the jawbone due to a health issue or placement error. In these cases, we can perform a dental implant salvage process to address the underlying problem. Most of the time, we can reattempt dental implant placement once your condition has been treated and your mouth has fully healed.
Learn More About Dental Implant Salvage
Maintaining & Caring For Your Dental Implants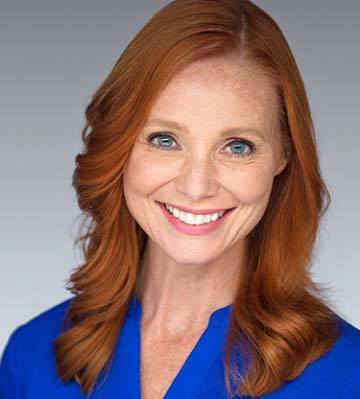 Dental implant care in Colleyville requires committing to a process that ensures the longevity of your new smile. These permanent prosthetics are designed to be durable, long-lasting, and fully functional, but they do require that you take proper care of them. From choosing healthy foods and wearing proper mouth protection to staying on top of your oral hygiene routine and continuing to see our team for regular care, these helpful tips will keep your dental implants firmly in place and allow you to embrace a better quality of life for years to come.
Making Oral Hygiene a Priority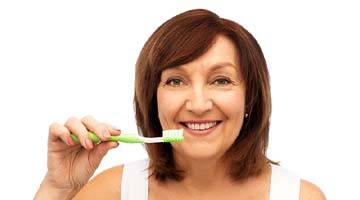 You'll need to make sure you continue to brush twice a day for two minutes using a soft-bristled toothbrush. You'll also need to use non-abrasive toothpaste, so you won't accidentally scratch the material of your customized restoration. In addition, make sure you're flossing between your teeth to remove bad bacteria and food particles, and rinse with an ADA-approved mouthwash. While your dental implants in Colleyville cannot decay, you can develop gum disease, so it's vital that you stay on top of your oral hygiene routine.
Eating a Healthy Diet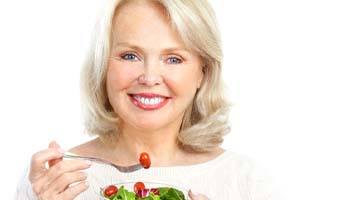 If you want to lower your risk for cavities (in your real teeth) as well as gum disease, you'll need to be mindful of what you eat. Healthy alternatives like fruits, vegetables, lean proteins, low-fat dairy, and leafy greens can not only help you maintain a smaller waistline, but they can also be beneficial to improving your gum health and strengthening your tooth enamel. By limiting your consumption of sugary and starchy foods, you'll avoid cavities, tooth decay, and other serious health-related issues that can also negatively impact your smile.
Breaking Bad Habits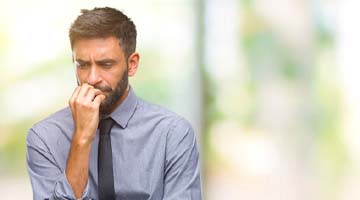 Bad habits like smoking, chewing on inanimate objects, eating ice, and biting your fingernails can be damaging to your dental implants. You'll need to find ways to curb these unhealthy habits, such as finding a cessation group to quit smoking or chewing sugarless gum to keep from reaching for ice, pens, or pencils. Making these small changes will make a big difference when it comes to better protecting your smile.
Protecting Your Dental Implants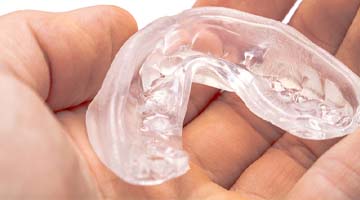 Of course, bad habits are not the only things you need to worry about. You should also make sure you have the right mouth protection if you enjoy playing sports or are prone to grinding your teeth at night when asleep. A customized mouthguard will give your teeth the barrier needed to avoid a forceful impact that could send you to the emergency dentist. You don't want to damage your real or artificial teeth, as this will only cost you more money and time. With a mouthguard, you can minimize your risk for serious injury and maintain a healthier, damage-free smile.
Scheduling Regular Dental Checkups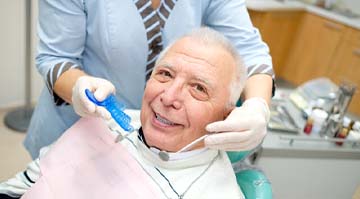 Your implant dentist in Colleyville is your ally. Not only will we help to protect against tooth decay, gum disease, cavities, and oral cancer, but we'll also make sure your restorations and prosthetics are without damage. It is essential that you keep your regularly scheduled six-month dental checkups and cleanings to avoid the possibility of growing oral health problems. Even if you're diligent with your oral hygiene routine at home, there are plaque accumulations that require professional instruments to remove. Our team is here to make sure your investment in dental implants remains worthwhile.