Bruxism & Nightguards – Colleyville, TX
Keep Your Teeth Safe While You Rest
Bruxism is a condition in which people grind, gnash or clench their teeth together. If you have bruxism, you may unconsciously clench your teeth when you're awake (awake bruxism) or clench or grind them while you sleep (sleep bruxism). Sleep bruxism is considered a sleep-related movement disorder. People who clench or grind their teeth (brux) while they sleep are more likely to have other sleep disorders, such as snoring and pauses in breathing (sleep apnea).
Why Choose DFW Dental Implants for Bruxism & Nightguards?
Nightguards specially-made for each patient
Able to stop teeth grinding & prevent chronic headaches
Can dramatically increase the lifespan of crowns, dentures, & dental implants
What Factors Increase Your Risk of Bruxism?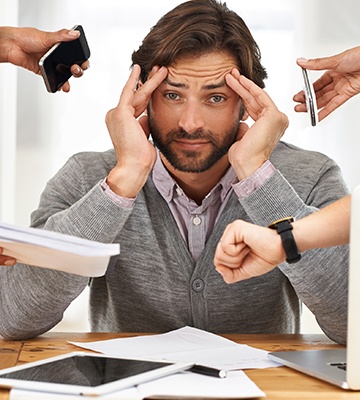 Stress: People with high levels of anxiety, stress, anger, frustration or tension.
Age: Bruxism is common in young children, but it usually goes away by adulthood.
Personality Type: An aggressive, competitive or hyperactive personality can increase your risk of bruxism.
Medications and Other Substances: Bruxism may be an uncommon side effect of some psychiatric medications, such as certain antidepressants. Smoking tobacco, drinking caffeinated beverages or alcohol, or using recreational drugs may increase the risk of bruxism.
Family Members with Bruxism: Sleep bruxism tends to occur in families. If you have bruxism, other members of your family also may have bruxism or a history of it.
Other Disorders: Bruxism can be associated with some mental health and medical disorders, such as Parkinson's disease, dementia, gastroesophageal reflux disorder (GERD), epilepsy, night terrors, sleep-related disorders such as sleep apnea, and attention-deficit/hyperactivity disorder (ADHD).
What are the Signs and Symptoms of Bruxism?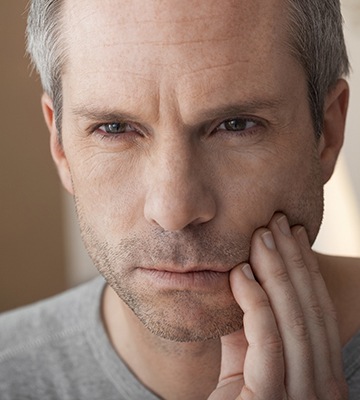 Because you may have sleep bruxism and be unaware of it until complications develop, it is important to know the signs and symptoms of bruxism, which include:
Tooth wear
Fractures of the teeth and fillings
Grinding noise noticed by a sleeping partner
Facial muscle pain and fatigue
Locking, cracking, and clicking of the jaws
Headaches
How Can I Treat Bruxism?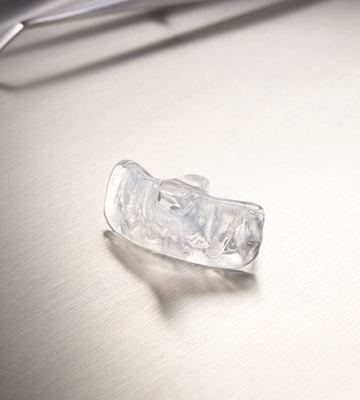 Mild bruxism may not require treatment. However, in some people, bruxism can be frequent and severe enough to lead to jaw disorders, headaches, damaged teeth, and other problems. In these patients, we recommend the following treatment modalities:
Stress reduction therapy
Limit or avoid smoking cigarettes and drinking caffeinated and alcoholic beverages.
A nightguard does not stop you from clenching or grinding your teeth when you sleep but instead protects your teeth from the forces of clenching and grinding. Studies have shown that you can apply 4x more force on your teeth during sleep bruxism then you can when you are awake. A nightguard is an inexpensive way to prevent tooth wear and damage to your teeth.