General Dentistry – Colleyville, TX
Tooth replacement for the 21st century
Decayed, chipped, and broken teeth can cause many more problems than simply affecting how you look. Simple things like eating, speaking, and smiling can quickly become awkward or even painful, drastically lowering someone's quality of life. If you're in need of smile repair, Dr. Branberg is ready to turn all of your dental problems into a thing of the past. Using his expertise and the latest technology, he can restore the look and strength of your enamel at the same time, giving you a smile you're always eager to show off. To learn more about your options at The DFW Dental Implant Center, contact us today.
Why Choose DFW Dental Implant Center for Restorative Dentistry?
Restorations made of strong & natural-looking materials designed to last for a lifetime
Every restoration is custom-made by our on-site lab
Dentist with extensive prosthodontic experience
All-Porcelain Crowns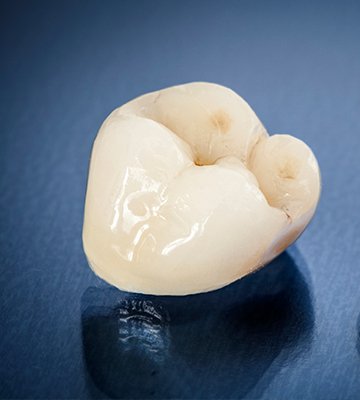 Dental crowns are tooth-shaped restorations Dr. Branberg can literally fit over the top of a damaged tooth to help it function like new again. Unlike traditional gold or silver, all-porcelain crowns are extremely natural-looking and can be shaped and shaded to perfectly match the rest of a patient's smile. Thanks to our on-site lab and technician, it's very easy for our dental office to create crowns that both fit perfectly and completely restore a patient's appearance.
Learn About All Porcelain Crowns
Porcelain-Zirconia Crowns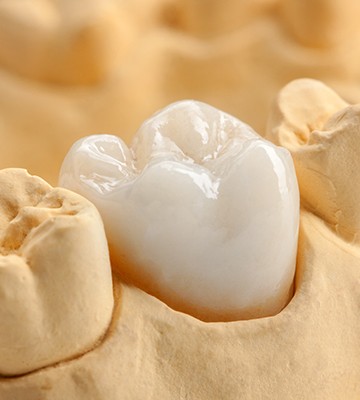 These restorations consist of a zirconia crown, which is a type of white metal, that is covered with a thin layer of dental porcelain. This combination of materials makes the restoration not only extremely strong but very lifelike in appearance as well. They are ideally suited for repairing the back teeth as they are able to stand up to the rigorous chewing forces. They can also help patients who frequently grind their teeth.
Learn About Porcelain-Zirconia Crowns
BruxZir Crowns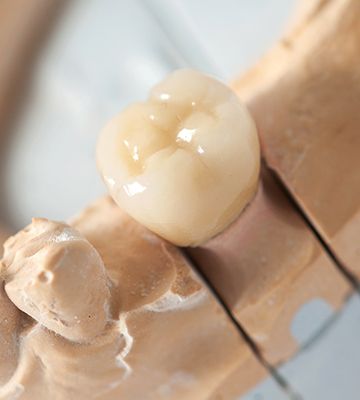 BruxZir crowns are made of 100% zirconia, which means they are not only tremendously strong but have a natural appearance as well. Over the years, they have been described by people in the dental field as "chip proof, "bulletproof," and "virtually unbreakable." When a patient receives one, they'll be able to rely on it just like one of their natural teeth, and only they and Dr. Branberg will know that it was made in his lab.
Zirconia Dental Bridges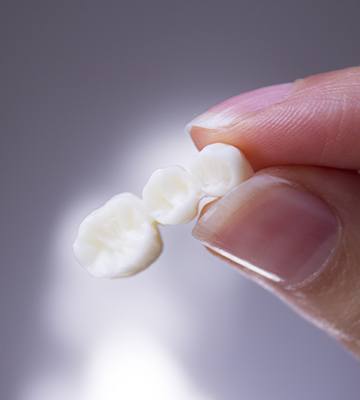 A dental bridge can be used to replace one to three missing teeth in a row, and they are typically held within the mouth using dental crowns positioned on either side of the gap. Zirconia bridges are made of an extremely strong white metal that gives them a natural appearance which easily blends into any smile. They also restore a patient's ability to chew normally, and they even prevent the surrounding teeth from shifting out of place.
Learn About Zirconia Dental Bridges
Full-mouth Reconstructions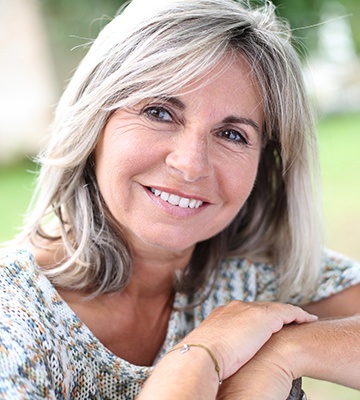 Have you not been to the dentist for a very long time, so you have multiple ongoing dental problems? Or, have you recently been in an accident where multiple teeth and even your jaw was damaged? If so, a full-mouth reconstruction can help bring back the strength, health, and beauty of your smile using a customized treatment plan. Dr. Branberg will put together a series of multiple procedures that will all work together to address any issues you might have at the same time, giving you the gorgeous grin you want and deserve.