Dental Checkups and Cleanings – Colleyville, TX
The Foundation for a Life Full of Smiles
Your at-home oral care is an essential part of your long-term smile, but that doesn't mean you should skip out on necessary dental visits. Not only should you be completing a routine exam (i.e. checkup) with a dentist in Colleyville at least once every six months, but you should be getting a cleaning done as well. At the DFW Implant Center, we're happy to set expectations for your future preventive treatments ahead of your next appointment, so feel free to learn more about them below or give us a call to ask us any questions you may have!
What to Expect from a Dental Checkup
During a dental exam or checkup, dentists take the time to examine all areas of your mouth to confirm no problems are present. This includes underlying issues that may not be visible to the naked eye, which is where digital X-rays come in. In the beginning of your exam, one of our dentists will ask you about any dental problems you've been experiencing, such as discomfort, sensitivity, or another issue. They'll keep these factors in mind as they perform your exam.
On top of looking for the most common dental issues, including plaque buildup, tartar, cavity development, and gum disease, they'll also make sure no signs of an infection or oral cancer are apparent. Once they've completed the exam, your dentist will recommend treatment if needed. From there, a dental cleaning can be performed by one of DFW Implant Center's kind and caring hygienists!
What to Expect from a Dental Cleaning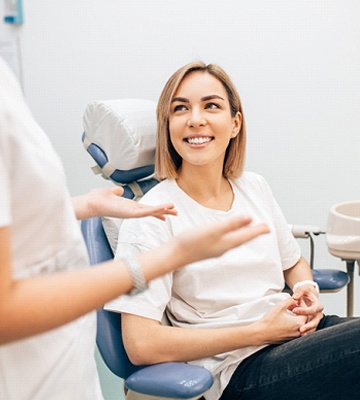 Dental cleanings are far more comprehensive than what you are performing at home. Not only are we cleaning hard-to-reach areas of your mouth, but we'll be able to remove tartar, a calcified form of plaque that cannot be removed with brushing or flossing alone. A detailed flossing will also be performed by the hygienist to remove any plaque from the sides of teeth.
Dental cleanings also accompany a polishing phase where the hygienist uses a product similar to toothpaste to remove any surface stains and remaining plaque from teeth. Our office will likely recommend a fluoride varnish as well in order to further protect your enamel. Younger patients in particular are recommended to complete it, however, adults may also benefit from its use if they are highly susceptible to tooth decay.
Why Routine Checkups and Cleanings Matter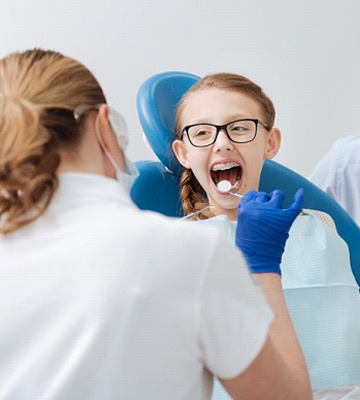 It's important to have another pair of eyes examining the current condition of your smile, especially a professional's. Dentists are the only medical professionals that can tell you with confidence if your at-home oral care is working to prevent cavities and gum disease in between visits. Furthermore, many dental issues have a tendency to fly under the radar, such as tooth decay and gum infections.
Additionally, even the best oral hygiene at home is not enough to avoid all cavities or gum disease. To have full confidence in your long-term oral health, a cleaning every six months needs to be completed.