Porcelain Onlays – Colleyville, TX
Strong. Beautiful. Conservative.
Porcelain Onlays, also known as partial crowns, are a type of restoration that covers one or more cusps of a tooth. These restorations are much more conservative than conventional dental crowns because they replace only the part of the tooth that needs to be restored. They are the treatment of choice when tooth decay is isolated to one or two areas of the tooth or when a chip or fracture involves less than half of the tooth. The main advantage of a porcelain onlay is the fact that the tooth does not have to be over drilled to retain the restoration – the porcelain onlay will bond directly to the tooth. This helps strengthen the tooth and provides a natural looking restoration that with blend seamlessly with the tooth.
Why Choose DFW Dental Implant Center for Porcelain Onlays?
Designed to repair teeth & improve aesthetics at the same time
Custom-made in our on-site dental lab
Friendly team with years of restorative dentistry experience
What are the Benefits of Porcelain Onlays?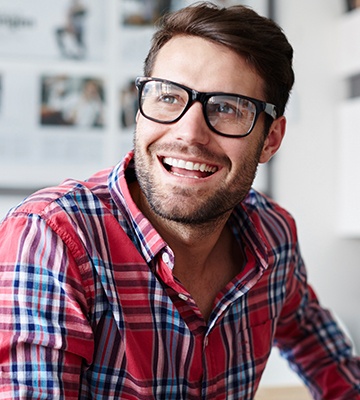 Creates a natural appearance that resembles or improves the original tooth
Restores a broken or damaged tooth to its original shape
Replaces a missing tooth
Strengthens tooth after root canal therapy
What Can You Expect During Cosmetic Dental Treatment?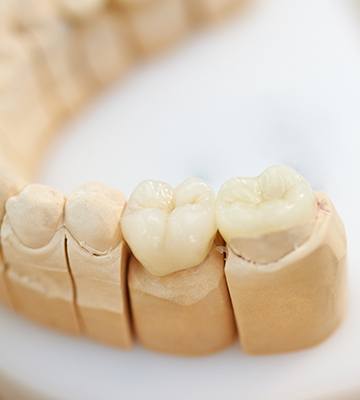 Step 1: Perform Esthetic Evaluation of Your Smile
After evaluating the size, shape, color, and position of your teeth, as well as your smile, speech and lip position, a diagnostic model will be created. This diagnostic model will allow you to see a mock-up of your new teeth before any treatment is started.
Step 2: Evaluate Your Temporary Restorations
Using the approved diagnostic model, the teeth will be prepared and temporary crowns will be placed. These temporary crowns will allow you to visualize what the outcome will look like before the final restorations are made by the lab technician. At this point, any modifications to the diagnostic model can be noted so the lab technician knows exactly how to make your new teeth.
Step 3: Deliver Your New Porcelain Restorations
After 2 to 3 weeks, the Porcelain Onlays or Crowns will be tried in to evaluate your smile, speech and bite. After any necessary adjustments, the porcelain restorations will be permanently bonded and will blend seamlessly with your other natural teeth.