Dental Technology – Colleyville, TX
Better Tools, Better Care, Better Smiles
Just like phones and computers, dental technology is changing at an ever quickening pace, enabling today's dentists to do things that would have been practically impossible even just a few years ago. Dr. Branberg truly believes in the power of technology, which is why he is constantly researching and integrating the newest instruments into our dental office. Thanks to his efforts, whenever you come to see us, you can trust that you're always benefitting from cutting-edge dentistry.
Digital X-Rays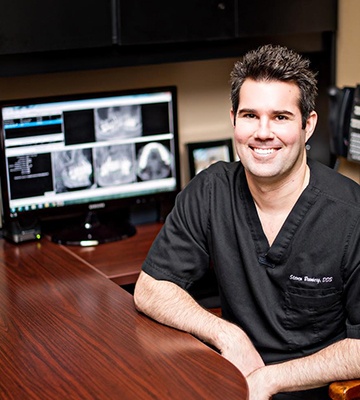 Gone are the days where you would have to wait around a dental office for your X-rays to be developed on film. Now, with digital radiography, we can capture and develop high-resolution images in just a matter of seconds. We can even display your X-rays on a monitor right next to your chair so you can better understand your dental health. Plus, digital X-rays also emit 90% LESS radiation compared to traditional film, giving many patients peace of mind.
CT / Cone Beam Scanner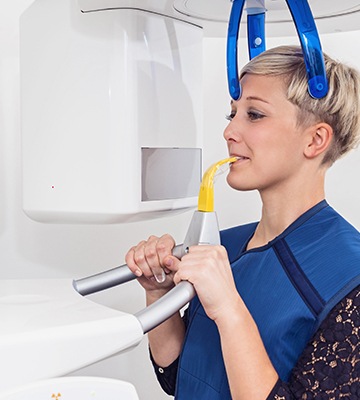 When planning a more complicated procedure like dental implant placement, Dr. Branberg doesn't want to leave anything to chance, which is why he uses our CT/cone beam scanner. This device creates a fully 3D X-ray model of the teeth, jaws, and surrounding oral structures in exhaustive detail. With it, he can fully personalize a procedure to a patient's dental anatomy so it will not only be successful but lead to a fast recovery as well.
In-House Dental Lab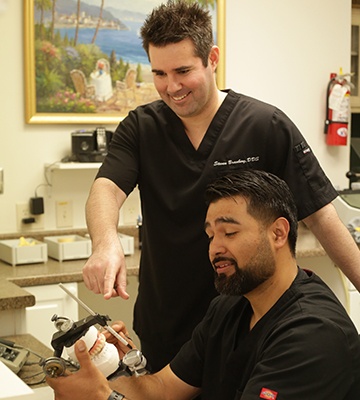 Our dental office is one of the very few that has a dental lab and certified technician on-site, meaning Dr. Branberg is able to provide extremely personalized and high-quality restorations in record time. This everything-under-one-roof approach enables him to customize our patients' traditional dentures, implant dentures and All-On-4 prosthesis', down to the finest detail, and any minor adjustments or repairs can be made in just a fraction of the time compared to using an outside lab.