BruxZir Crowns – Colleyville, TX
Bullet-Proof Crowns
If you're going to have one or more of your teeth repaired, why not get a restoration that's guaranteed to both look great and stand the test of time? At The DFW Dental Implant Center, patients have the option to rebuild their smiles with 100% zirconia BruxZir crowns. Thanks to them, patients will enjoy the best when it comes to both aesthetics and functionality, ensuring the next time they smile at a friend or take a bite of food, the absolute last thing on their mind will be their teeth.
Why Choose DFW Dental Implant Center for BruxZir Crowns?
Dr. Branberg has rebuilt thousands of smiles
Specially-designed & custom-milled for each patient
Crowns made on-site by our own lab technician
What Are The Benefits of Bruxzir Crowns?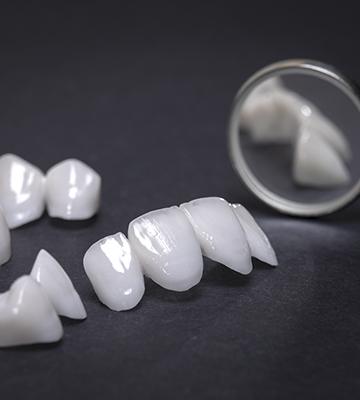 Natural Appearance: BruxZir crowns are made of 100% zirconia, which is a white metal powder that has been used in dentistry for decades. This gives them a much more lifelike appearance compared to traditional silver and gold crowns, ensuring a patient is always able to smile with confidence.
Extremely Strong: The teeth are exposed to a lot of pressure every day thanks to normal chewing, and this causes many restorations to quickly chip and wear down. BruxZir crowns, however, are up to the task and are able to stand up to normal wear and tear and continue to look brand new for many years.
What Can You Expect During This Dental Treatment?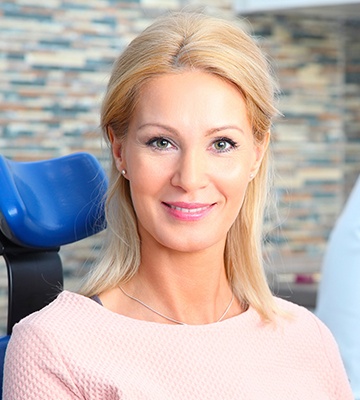 Step 1: Perform Evaluation of Your Smile
Dr. Branberg will start by evaluating the tooth that needs to be repaired, taking note of your teeth's general shape, size, color, and position. He'll use this information to create a diagnostic model of your teeth that includes a mockup of your new crown, helping you see and approve the final result before treatment even begins.
Step 2: Place Temporary Restoration
Once you like what you see with the mockup, Dr. Branberg will prepare your tooth to receive the BruxZir crown by removing any decayed or damaged enamel. He'll then take an impression of your tooth and give it to our on-site lab technician so they can get to work milling your crown. While this is happening, you'll be fitted with a temporary restoration so you can "test drive" your treatment and let us know if any adjustments need to be made.
Step 3: Your New BruxZir Crown
After about two to three weeks, you'll return to our dental office where your temporary will be removed and replaced with your permanent BruxZir crown. Dr. Branberg will do one last check of the fit and your bite before bonding it firmly into place. At that point, you're done, and your new smile is ready for the world.