Porcelain Veneers – Colleyville, TX
Your Dream Smile in Just Two Appointments
Porcelain veneers are thin pieces of porcelain used to recreate the natural look of teeth while also providing strength and resilience comparable to natural tooth enamel. They are the material of choice when making slight alterations to tooth position or when looking to change tooth shape, size, and/or color.
Why Choose DFW Dental Implant Center for Porcelain Veneers?
Able to eliminate multiple flaws with just one procedure
All veneers are custom-made in our on-site lab
Can straighten slightly crooked teeth instantly
What are the Benefits of Porcelain Veneers?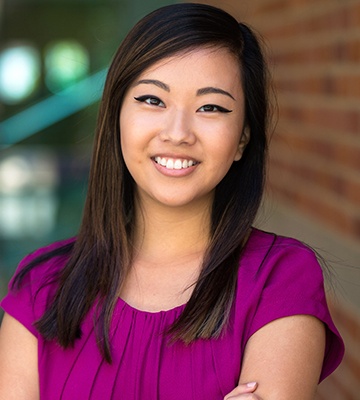 Resemble natural teeth
Resist staining from coffee, tea, cigarette smoke, red wine, and more
Minimal tooth structure is removed
Veneers can whiten teeth resist to professional teeth whitening procedures
Fix chipped, broken or mildly damaged teeth
Straighten crooked teeth
Close minor gaps between teeth
What are the Potential Downsides of Porcelain Veneers?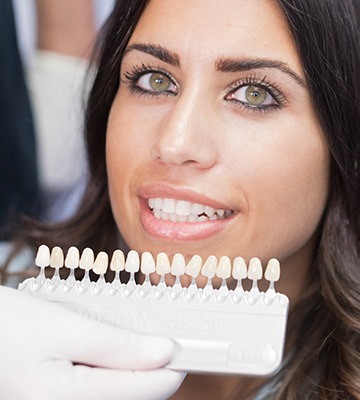 Because a portion of the original tooth enamel is reduced, a veneer is not considered a reversible treatment. Although adjustments and even new veneers can be made, you can never return to the original condition of the tooth.
After the porcelain veneers are attached you will probably have some sensitivity to hot and cold temperatures due to the removal of that thin layer of enamel. This typically disappears within a few days.
In a healthy mouth properly treated with porcelain veneers—and where destructive forces are minimized or eliminated—a patient should be able to use porcelain veneers like his or her own teeth. Although they're very strong, veneers are also brittle. You should avoid the same excessive stresses you would avoid with non-veneered teeth: don't bite your fingernails, chew ice, or open beer bottles with your veneers!
What Can You Expect During Cosmetic Dental Treatment?
Step 1: Perform Esthetic Evaluation of Your Smile
After evaluating the size, shape, color, and position of your teeth, as well as your smile, speech and lip position, a diagnostic model will be created. This diagnostic model will allow you to see a mock-up of your new teeth before any treatment is started.
Step 2: Evaluate Your Temporary Restorations
Using the approved diagnostic model, the teeth will be prepared and temporary veneers will be placed. These temporary veneers will allow you to visualize what the outcome will look like before the final restorations are made by the lab technician. At this point, any modifications to the diagnostic model can be noted so the lab technician knows exactly how to make your new teeth.
Step 3: Deliver Your New Porcelain Veneers
After 1 to 2 weeks, the Porcelain Veneers will be tried in to evaluate your new smile. After any necessary adjustments, the porcelain veneers will be permanently bonded and will blend seamlessly with your other natural teeth.