August 11, 2023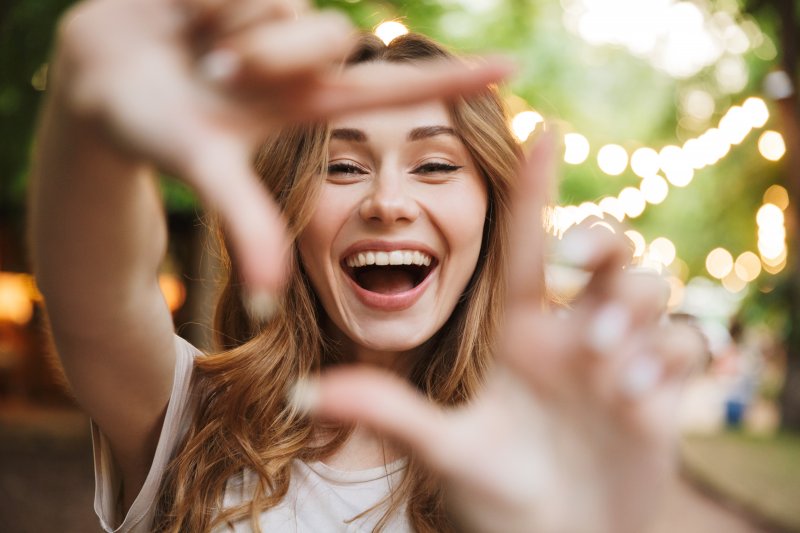 When you think of perfect smiles, it's hard not to picture the bright photos spread across your Instagram feed or the buzz of the crowd at a red-carpet premiere. To many, this picturesque smile is what sets them apart from the people they idolize. However, advances in cosmetic dentistry have put the ideal grin back within everyone's reach.
But this phenomenon goes beyond mere aesthetics. Many cosmetic dentistry treatments can also restore the functionality of teeth while improving their look. If you've been curious about how to obtain the bright smile you've always dreamed of, continue reading.
What is Cosmetic Dentistry?
Cosmetic dentistry differs from restorative dentistry in that it is primarily focused on the aesthetics of your smile, not necessarily how well your teeth function. However, this is changing with the advent of several treatments that can do both at the same time.
Cosmetic treatments can cover a wide range of imperfections in your smile with advanced techniques and materials that look like natural teeth. Possibly the greatest advantage of cosmetic dentistry is the boost of confidence the treatments provide.
Why has Cosmetic Dentistry Become Popular?
There are several factors that play into the rise of cosmetic dentistry. For one, the cost has fallen significantly since these cosmetic treatments were first introduced.
Before, even teeth whitening might have been considered a treatment reserved for the rich, but thanks to the advancement of techniques and equipment, anyone can reasonably afford to restore their smile with any of these treatments.
Secondly, the effect that social media has had on people seeking aesthetic perfection cannot be ignored. It can be hard to see the often doctored pictures of people with perfect smiles going on grand adventures and not feel left out. This psychological component may go a long way in solving the mystery of cosmetic dentistry's popularity.
What are Some Popular Treatments?
There are several cosmetic dentistry treatments that have become popular in recent years for their ability to cover a multitude of flaws that may appear in your smile.
Fillings have been around since modern dentistry began, but they have been improved. The new materials fillings are made from more closely resemble natural teeth, becoming nearly invisible. These also provide relief from cavities.


Porcelain onlays are also known as partial crowns. They can be crafted to replace larger sections of your teeth that might have been lost to decay or trauma. Once the tooth is cleared of decay or debris, the onlay is cemented in place, creating a long-lasting seal that blends in seamlessly.


Veneers are hard shells of porcelain that are cemented over your existing teeth to completely restore and transform your smile. Because veneers can cover multiple flaws at once, they are a popular choice for patients who may otherwise need multiple treatments due to broken teeth or tooth decay.


Teeth whitening treatments use special trays of whitening solution to remove stains from teeth that occur because of smoking or consuming dark-colored drinks like tea or coffee.


Dental implants are the ultimate answer to missing teeth. With this treatment, your dentist places a titanium post in your jawbone to hold a prosthetic tooth. The result is a strong replacement tooth that looks natural and will help preserve the bone in your jaw below the missing tooth.
It's clear that the desire for a dazzling smile is stronger than ever. This trend isn't just about aesthetics; it involves dental health and mental health—it's about boosting confidence and achieving the healthy smile you deserve. If you've been contemplating a cosmetic dental procedure, don't hesitate to consult with your dentist.
About the Practice
Dr. Steven Branberg and Dr. Eric Cancemi believe in employing the best dental techniques and technologies to improve the lives of their patients. Dr. Branberg has given numerous presentations to general dentists on various aspects of prosthodontics. Dr. Cancemi completed a Fellowship in Cardiac and Transplant Anesthesiology at Baylor University Medical Center in Dallas. To schedule an appointment to renew your smile at The DFW Dental Implant Center visit the website here or call (817) 440-7133 for more information.
Comments Off

on The Starry Rise of Cosmetic Dentistry
No Comments
No comments yet.
RSS feed for comments on this post.
Sorry, the comment form is closed at this time.