June 12, 2023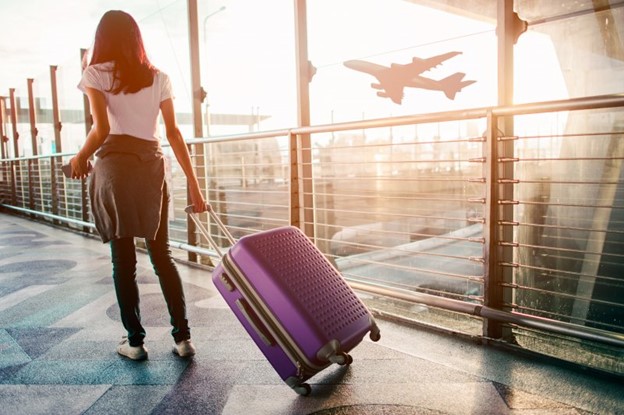 Are you a frequent traveler, constantly on the go for business or pleasure? If so, you might be curious about how your travel lifestyle affects certain aspects of your dental health, specifically when it comes to receiving dental implants. While it's crucial to replace missing teeth promptly, you may wonder if getting dental implants will require you to take a significant amount of time off from your busy schedule. The good news is that it may not necessarily be the case! Here's what your dentist wants you to know about dental implants and their compatibility with your travel lifestyle.
What to Expect While Recovering from Dental Implant Surgery
Understandably, dental implant surgery can appear daunting as it involves a comprehensive tooth replacement inserted directly into the jawbone. It's natural to assume that significant effort and recovery time are required for such a procedure.
However, patients who diligently follow their recovery guidelines often discover that the recovery process is not only manageable but also relatively quick. This allows them to resume their daily routines, including travel, sooner than expected.
To ensure a smooth recovery and long-term success of dental implants, it is essential to protect the implant sites, maintain oral hygiene, and adhere to specific dietary guidelines. By doing so, patients can experience a smooth recovery process while ensuring the optimal outcome of their dental implants.
Yes, You Can Still Travel After Getting Dental Implants
The great news is that when it comes to travel plans, dental implant recovery rarely poses an issue or safety concern. Whether you're traveling by land, air, or sea, it's usually possible to proceed with your travel plans without significant impact.
However, it's important to note that the recovery timeline may vary based on the complexity of the surgery and the number of implants placed. For simple cases involving a single dental implant that requires minimal preparation, patients can typically fly or travel immediately afterward.
With that being said, in more complex cases or when receiving multiple implants, it may be recommended to wait for approximately two weeks before boarding a plane. Your oral surgeon will provide specific guidelines based on your situation to ensure a smooth recovery as well as a seamless travel experience.
Downtime is typically minimal and complications are minimized if patients stick to their recovery guidelines. Patients worried about discomfort prior to air travel may also want to consider taking an over-the-counter painkiller before their flight or accessing soft foods at the airport terminal to ensure that they're prepared. Additionally, pack plenty of gauze and a cold compress if possible.
About the Practice
The experienced team at The DFW Dental Implant Center is dedicated to serving families in the Colleyville area, providing a comprehensive range of dental services that encompass preventive, cosmetic, and restorative treatments. This includes dental implants, which can fill in gaps in your beam. If you have any questions or concerns regarding whether dental implants are a suitable option for those who travel a lot, they can help you make the best choice for your beam. You can contact The DFW Dental Implant Center through their website or by phone at (630) 969-2310 to learn more about implants or to set up an appointment.
Comments Off

on Can I Travel After Receiving Dental Implants?
No Comments
No comments yet.
RSS feed for comments on this post.
Sorry, the comment form is closed at this time.