May 4, 2023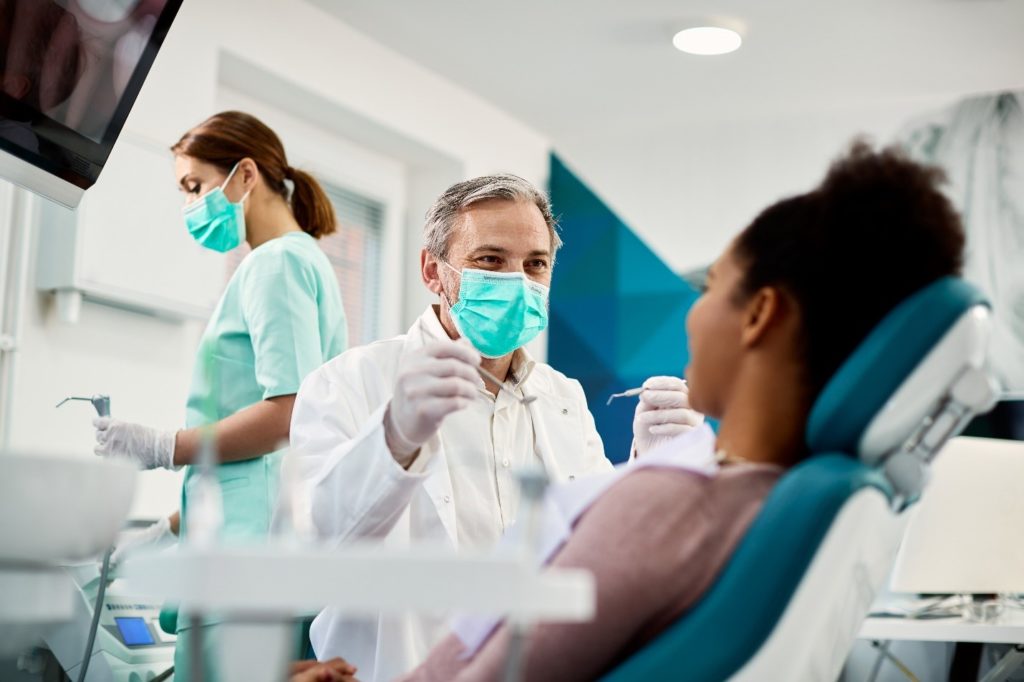 For those who have had a tooth that's severely damaged or hurts, a tooth extraction may be necessary. The idea of tooth extraction can be daunting, and it's understandable to feel anxious about it. However, your dentist will only recommend extraction if the tooth is beyond saving. In some cases, they may recommend having the tooth pulled even if it isn't causing any pain. Keep reading to learn why a tooth extraction may be necessary, even if it doesn't hurt.
Why Tooth Extraction Is Sometimes Necessary
Your natural teeth serve important functions in biting, chewing, and speaking. Dentists prioritize preserving your natural teeth whenever possible. However, there are situations where a tooth is beyond saving, and extraction becomes necessary to maintain overall oral health. It's important to note that some of these situations may not be obvious or cause pain, and they can come as a surprise.
5 Common Reasons for Resorting to Tooth Extraction
So, what are some of the reasons for needing to have a tooth pulled even if it isn't causing you any pain? Here are some common reasons for undergoing this procedure:
Irreparable damage due to severe decay – If a tooth becomes severely decayed and infected, and root canal therapy is unable to resolve the issue, extraction may be necessary to prevent the infection from spreading further.
A viable solution to periodontal disease – Untreated gum disease can lead to the loosening of teeth and may even contribute to other serious health problems. In some cases, extraction may be considered as an option to address the issue.
A tooth's become impacted – Impacted teeth, such as wisdom teeth, are teeth that are blocked from erupting fully. Extracting impacted teeth is typically recommended to prevent damage to neighboring teeth and reduce the risk of potential infection.
To eliminate overcrowding – In cases of overcrowding in the mouth, extraction can be utilized to create space and facilitate proper teeth alignment, particularly before undergoing orthodontic treatment.
Necessary after an accident – Unforeseen accidents or physical trauma can occasionally result in severe damage to teeth. While various treatments like crowns and bridges can be utilized to address the damage, there are instances where extraction becomes necessary to manage the situation effectively.
While some of these situations may not be immediately painful, they can lead to significant consequences if not addressed promptly. Thankfully, tooth extraction can often serve as a preventive measure, stopping these problems from worsening and safeguarding the overall health of your smile!
About the Practice
The team at The DFW Dental Implant Center serves the dental needs of the Colleyville area under the leadership of Dr. Steven Branberg and Dr. Eric Cancemi. They offer tooth extractions for those suffering from toothaches and other concerning oral health issues to get their smiles back on track. If you have any questions about their services or want to set up a visit with the team at The DFW Dental Implant Center, feel free to contact their office by phone at (817) 498-3331 or to visit their website.
Comments Off

on Why Does My Tooth Need to Be Extracted If It Doesn't Hurt?
No Comments
No comments yet.
RSS feed for comments on this post.
Sorry, the comment form is closed at this time.