March 3, 2023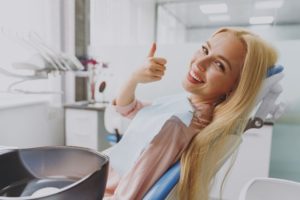 Life can come at you pretty fast, and sometimes the unexpected can occur—and when this happens and you sustain a dental emergency, your top priority should be seeking urgent care! But unfortunately, many people are deterred from receiving the help they need because they aren't sure about their insurance coverage; do these benefits typically cover the cost of emergency dental visits? Here's more about how dental insurance works when it comes to emergency dentistry.
Understanding the Common Types of Dental Insurance Plans
It's important to know not just what type of coverage you have, but also what each plan normally covers; that way, when a dental emergency does arise, you can have a better idea of what you'll pay. The three most common types of dental insurance plans include:
Preferred Provider Organization (PPO) – If you have a PPO plan, you have a choice between visiting a dentist either inside or outside of your provider's network. However, you'll generally have lower out-of-pocket costs if you stick with a practice that's in-network.
Dental Health Maintenance Organization (DMHO) – These plans require you to visit a dentist that your provider has approved, and if you seek care outside of the approved list of specialists, you might not be covered.
Discount dental plans – These plans provide you with a pre-negotiated rate that you can expect to pay, and in return, you'll have access to discounted dental services from a select group of practices. Even though none of your services are technically "covered," you'll still receive a noticeable discount on the care you receive.
Emergency Care: What's Usually Covered
The good news is that many dental plans include provisions for urgent care or after-hours care; however, you should still be aware that you may still owe a deductible, co-pay, or a large percentage of the cost of emergency treatment.
In general, most dental insurance plans provide greater coverage for preventive care. Although every plan differs, many follow the 100-80-50 structure:
Preventive services, such as routine checkups and dental X-rays, are typically fully covered.
Basic procedures like dental fillings and root canals, and simple extractions are usually covered at around 80%.
Major procedures, such as crowns, dentures, and bridges, are typically covered at 50%.
This means that if you suffer something like a knocked-out tooth, the cost of replacement might not be covered; however, the cost of the diagnostic care (oral examination, X-rays, etc.) might be. On the other hand, something like a root canal and the accompanying restoration might be covered by up to 50%; it's simply going to depend on your circumstances in conjunction with your plan's details. In any case, this means that dental insurance typically covers a wide range of emergency procedures and scenarios!
How Your Emergency Dentist Can Help
No one should have to reconsider seeking emergency care because of the potential cost of treatment; seeing your emergency dentist is always going to be in your best interest whether you're covered or not, as dental emergencies have the tendency to become worse if left unaddressed. Fortunately, your dentist and their team can work with you to navigate the financial implications of treatment so that you can take full advantage of your benefits while sitting back and receiving the care you need. Don't hesitate to contact them as soon as you encounter a problem; your coverage will ensure that you aren't breaking the bank to get your smile back on track.
About the Practice
The DFW Dental Implant Center is thrilled to serve patients and families in the area under the leadership of Dr. Stephen Branberg and Dr. Eric Cancemi. They offer a wide range of general, cosmetic, and restorative dentistry options. They're also proud to offer emergency dentistry for all of your urgent needs. If you or a loved one is suffering from a dental emergency and in need of assistance, don't hesitate to contact the practice to get your smile back on track. Telephone: (817) 440-7133.
Comments Off

on Does Dental Insurance Generally Cover Emergency Visits?
No Comments
No comments yet.
RSS feed for comments on this post.
Sorry, the comment form is closed at this time.