November 16, 2022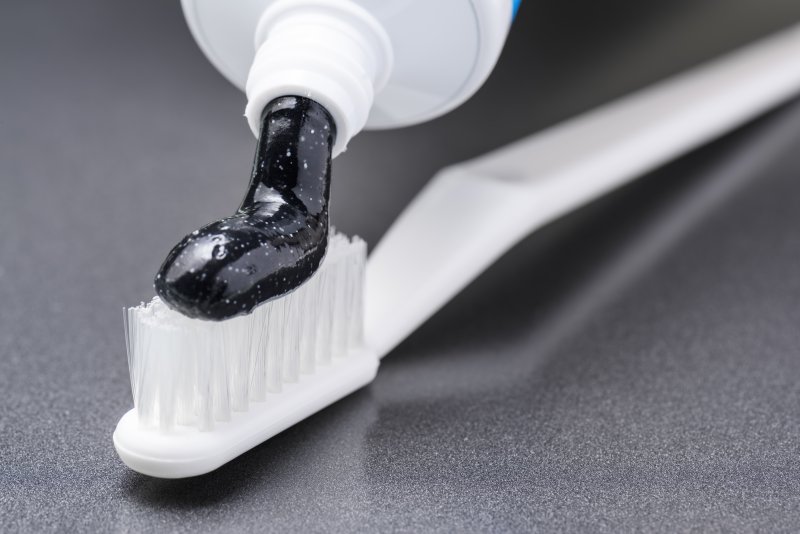 Often enough, DIY projects seem more appealing than leaving things to the professionals. Not only do they give you a greater feeling of self-reliance, but they can also save you money. That said, it's not a good idea to try DIY whitening on your teeth; doing so would likely damage your pearly whites. Instead, you should rely on a qualified dentist for safe and effective whitening. To prove it, your local dental practice has the scoop. Here's a summary of the dangers of DIY teeth whiteners and why professional whitening is better.
DIY Teeth Whiteners & Their Dangers
Despite claims to the contrary, DIY whiteners will harm your teeth in most cases. For example, consider the ones listed below:
Charcoal Toothpaste & Powder
Some DIY enthusiasts claim activated charcoal can whiten teeth. Therefore, many store-bought dental products use it as an ingredient — charcoal toothpaste, charcoal powder, etc. However, this material carries a high risk of enamel abrasion and tooth sensitivity. As such, almost all dentists consider this charcoal unsafe to use in dentistry.
Hydrogen Peroxide & Baking Soda
Another DIY whitening trend is using baking soda and hydrogen peroxide to bleach teeth. In truth, though, you shouldn't apply these chemicals directly to your enamel. They'll damage your pearly whites and inflame your mouth's soft tissues if you do.
Over-the-Counter Bleaching Products
Taking a different approach, other over-the-counter whiteners use the same bleaching as dentists. Unfortunately, though, handling those materials without dental supervision is very risky. Bleach could get into one of your teeth's nerve chambers, which would cause severe pain and require a dentist's treatment. On the other hand, that same bleach could irritate your gums and other mouth tissues.
Professional Whitening: The Better Choice
In the end, you're better off getting professional whitening from a dentist. Studies have shown that their method is safer, not to mention more effective in the long run.
If you opt for an in-office treatment, the dentist will carefully apply a bleaching gel to your teeth. Afterward, they'd expose that gel to a special ultraviolet light to enhance its effects. The result would be a smile that's gotten six to eight shades whiter in only an hour!
Even when done through a take-home kit, a dentist's whitening will get the job done. You'd just have to wear custom, gel-filled trays for a few hours daily over two weeks. Once you've done so, your smile will look visibly brighter and shinier.
By now, you can see that DIY whitening isn't as good as treatment from a dentist. Therefore, get in touch with your dental provider to consider your options.
About the Practice
The DFW Implant Center is based in Colleyville, TX. As led by Drs. Branberg and Cancemi, our practice offers the best of implant, cosmetic, and general dentistry. To that end, we use the latest dental technology to ensure quality care. Our office also puts patients at ease with its calm and relaxed atmosphere. For more information or to book a visit, you can reach us on our website or by phone at (817)-440-7133.
Comments Off

on The Real Dangers of DIY Teeth Whitening
No Comments
No comments yet.
RSS feed for comments on this post.
Sorry, the comment form is closed at this time.