October 12, 2022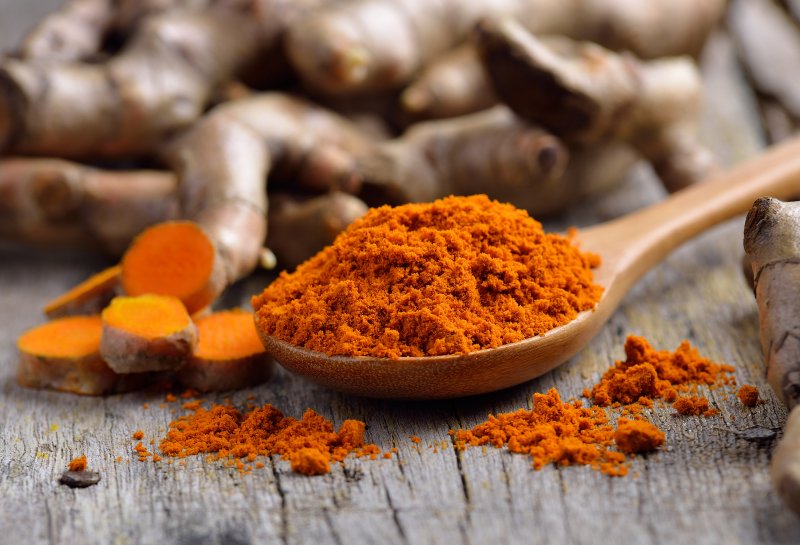 Turmeric. Even if you've never used it in your own kitchen, it's a globally well-known spice that's been used as a healing and herbal remedy for thousands of years. To this day, it's a popular home treatment for multiple health problems. In fact, some people claim it can whiten your teeth! Are you wondering if that's true? Read on to learn more about turmeric for teeth whitening and why you might be better off visiting your cosmetic dentist instead.
What Is Turmeric?
As a part of the ginger family, turmeric derives from an herb called the Curcuma Longa. It's typically orange with a root-like structure. However, it can be found in various forms like dry yellow powder, tablets, or a liquid extract.
Recent studies suggest that turmeric may promote good oral health, such as gingivitis management. It can remedy infected gums in the following ways:
Anti-Inflammatory Effects – One study found that curcuma gel is effective in treating gingival inflammation. In addition, another study discovered that curcumin is comparable to chlorhexidine as an anti-microbial and anti-inflammatory mouthwash.
Plaque Control – A study concluded that turmeric mouthwash can effectively reduce plaque when used in conjunction with proper brushing and flossing techniques.
Can Turmeric Whiten Your Teeth?
According to the American Dental Association, there is no scientific evidence proving that turmeric can whiten your teeth. Most turmeric toothpaste contains ingredients like baking soda, hydrated silica, or calcium carbonate – all of which are known as natural whitening agents. That said, it's likely those elements that are contributing to brighter results.
The Best Way to Brighten Your Smile
If you're unhappy with the color of your smile, the best way to achieve a brighter grin is with professional teeth whitening. During your consultation, your cosmetic dentist will perform an oral examination to find out if there are any oral health concerns that need to be addressed first (i.e., tooth decay). From there, they'll create a customized treatment plan to lighten your grin. Most dental practices offer both in-office treatment and take-home whitening kits, which are equally capable of making your teeth several shades brighter. With proper care and maintenance, you can expect your results to last anywhere between a couple of months to a few years.
Want a brighter smile? If so, you may want to pass on using turmeric for teeth whitening. It's better to invest in safe and proven results with professional whitening treatment!
About the Practice
At The DFW Dental Implant Center, we strive to create meaningful relationships with all of our patients. Our team will happily go the extra mile to ensure you get a smile you're proud of. If you want to brighten your teeth, don't hesitate to ask about our cosmetic services. You can schedule a consultation via our website or call (817) 440-7133.
Comments Off

on Can Turmeric Whiten Your Teeth?
No Comments
No comments yet.
RSS feed for comments on this post.
Sorry, the comment form is closed at this time.