September 27, 2022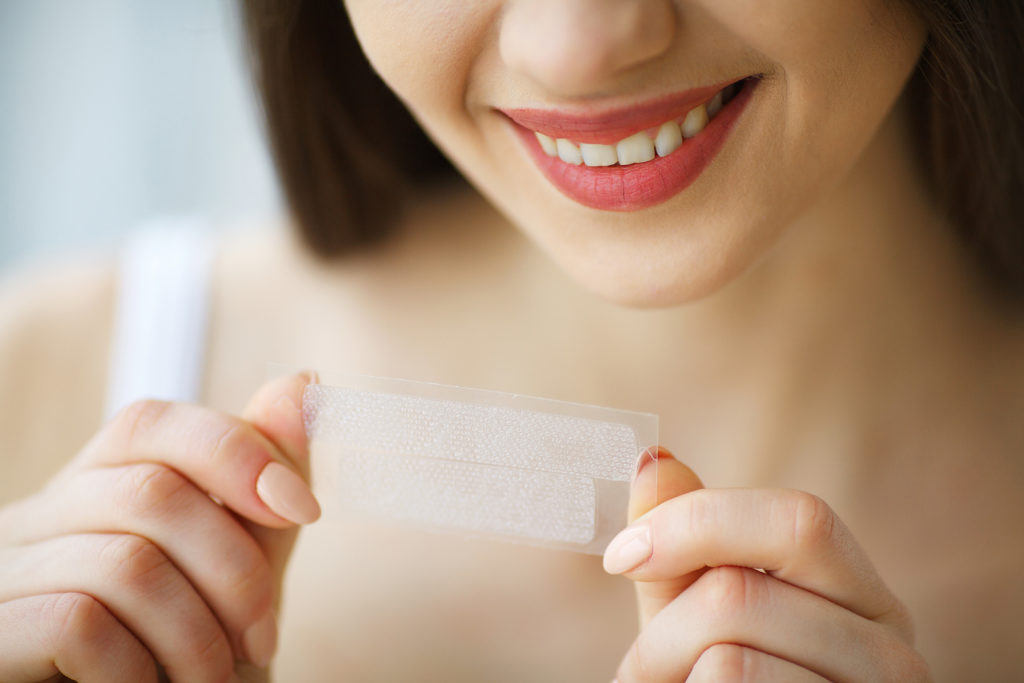 Plenty of people dream of having a brilliant smile. Unsurprisingly, this has resulted in products like whitening toothpaste and whitening strips becoming more and more popular over the years. But can these products really help you achieve a whiter grin? Or will you need to look elsewhere for a solution to dental stains? Here's the truth behind teeth whitening products.
Why Do Teeth Become Stained or Discolored in the First Place?
Your teeth can become stained or discolored for several reasons. Sometimes it's a result of dark-colored foods and beverages; the compounds that they contain can end up staining your smile over time. In other cases, the discoloration is the result of the enamel layer becoming worn down, exposing more of the yellowish dentin underneath.
Can Whitening Products Remove Stains and Discoloration?
Plenty of products claim to be able to remove stains, but oftentimes they won't be as effective as you want. In particular, most dentists recommend staying away from any kind of whitening toothpaste. Many of them contain chemicals that are supposed to get rid of stains, but they usually don't stay in contact with the teeth long enough to have any effect. Furthermore, some types of whitening toothpaste are abrasive, meaning they can wear down or damage your enamel if you're not careful.
Whitening strips are another example of over-the-counter whitening. On the one hand, they do seem to work better than whitening toothpaste. On the other hand, they can also irritate your gums or cause tooth sensitivity if used improperly. As such, you should only try whitening strips after talking to your dentist. Even then, they still might not be able to remove certain kinds of tooth stains.
What's the Best Way to Whiten Your Smile?
In general, if you're looking for the most reliable way to get a brighter smile, professional teeth whitening is usually your best option. The ingredients used in professional whitening gels do a much better job of penetrating the teeth to remove stains below the surface of the enamel. As a result, they're much more effective at getting rid of particularly stubborn types of discoloration.
Additionally, professional teeth whitening comes with the benefit of having a trained dental professional oversee the entire process. This means there's less risk of damaging your teeth by mistake; your dentist will be able to make sure that everything goes as planned so that you can improve your smile without taking unnecessary risks.
Are you ready to get the brighter grin that you've always dreamed of? Give your dentist a call today to schedule a cosmetic consultation. They'll be able to narrow down what caused your teeth to lose their shine in the first place and recommend the best way to help them gleam again.
About the Author
Dr. Steven Branberg received his Doctor of Dental Surgery from the University of Southern California School of Dentistry. He is currently a member of the Texas Dental Association and the Fort Worth Dental Society. His practice, The DFW Dental Implant Center, offers a wide range of cosmetic treatments for Colleyville patients, including professional whitening. To schedule a cosmetic consultation, visit his website or call (817) 440-7133.
Comments Off

on Do Over-the-Counter Whitening Products Really Work?
No Comments
No comments yet.
RSS feed for comments on this post.
Sorry, the comment form is closed at this time.