August 17, 2022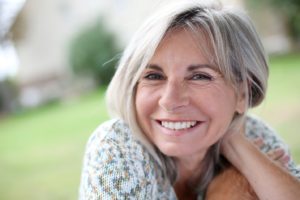 When it comes to replacing missing teeth, dental implants are the name of the game! And if you've just replaced your lost pearly whites with implants, you're probably feeling pretty great about your new smile. However, it's now up to you to ensure that your dental implants last—and believe it or not, one way of doing this is by getting plenty of vitamin D. Keep reading to learn more about how vitamin D greatly benefits your oral health and in turn, your dental implants.
How Does Vitamin D Benefit My Dental Implants?
Dental implants are one of the go-to options for replacing missing teeth because they're able to restore them in terms of look, feel, and functionality. This is because they're surgically implanted into your jawbone, where they fuse with it for increased stability and unmatched durability. But their lifespan is also greatly dependent on your ability to take care of them—and this is where vitamin D comes into play.
Vitamin D plays a very important role in fostering bone and joint health, which becomes more important as you age. Not only does it encourage healthy bones, but it also lowers the chances of developing diseases like multiple sclerosis, rheumatoid arthritis, and even heart disease. Since the success of dental implants is dependent on their fusion with your jawbone, vitamin D can help to foster this union and encourage long-lasting implants! But better yet, vitamin D also promotes healthy gums and produces compounds that reduce bacteria levels in the mouth. Simply put, your oral health greatly benefits from getting plenty of vitamin D!
How Can I Get More Vitamin D?
There are plenty of ways to increase your vitamin D intake. Consider the following tips:
Soak up plenty of sunlight – Sunlight is an excellent source of vitamin D—spending about 20 minutes in the sun every day will increase your vitamin D levels.
Eat nutrient-rich foods – There are several foods and drinks that naturally contain vitamin D; opt for things like salmon and tuna, orange juice, egg yolks, fortified cereals, and more.
Consider a vitamin D supplement – Your dentist or doctor can recommend over-the-counter supplements that can boost your vitamin D levels.
It's never a bad idea to load up on vitamins and minerals, and the incredible impact that vitamin D alone has on the integrity of your dental implants makes it very worth adding to your diet.
About the Author
Dr. Steven Branberg has proudly served patients and families in the Colleyville area for several years. Dr. Branberg received his dental doctorate from the University of Southern California School of Dentistry and is a member of several professional organizations including the American Dental Association, the Texas Dental Association, and the American College of Prosthodontists. His practice is pleased to offer many available services including dental implants. If you have any questions about dental implants or would like to schedule a visit, feel free to reach out online or give him a call at (817) 440-7133.
Comments Off

on How Vitamin D Helps Your Dental Implants
No Comments
No comments yet.
RSS feed for comments on this post.
Sorry, the comment form is closed at this time.