April 29, 2022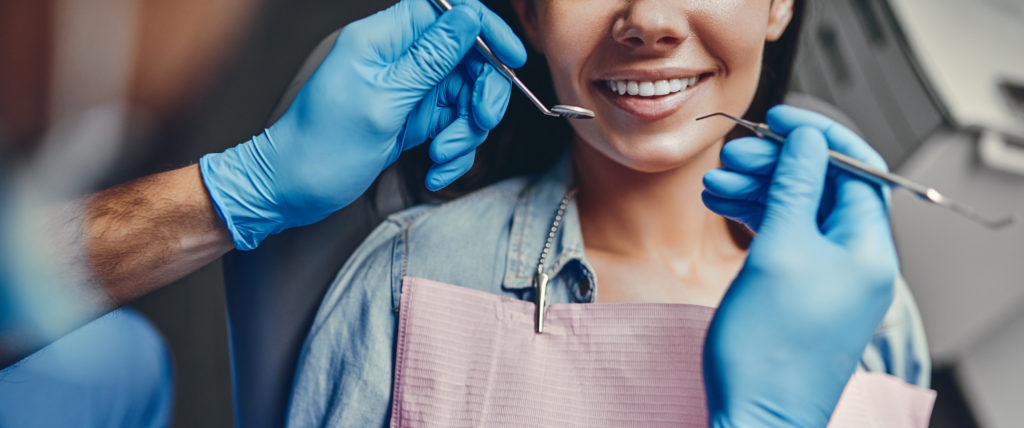 Having a nice smile can get you far in life! Many people desire to have straighter and whiter teeth, which has led to cosmetic dentistry emerging as a widespread and popular solution. In fact, recent studies conducted by the American Academy of Cosmetic Dentistry estimate that the demand for cosmetic dentistry actually doubled in the last five years. With so many patients hopping aboard the bandwagon, you might be wondering if some of these treatments are not only viable for you, but also safe. For qualifying patients, cosmetic dentistry is totally harmless; here's what you need to know.
What Is Cosmetic Dentistry?
Cosmetic dentistry can be traced back to the ancient Egyptians, who used mixtures of rock and vinegar to achieve their intended results. The methodology has changed, but today, cosmetic treatments still emphasize the improvement of your mouth and teeth's appearance. There are many things, some out of your control, which can cause your teeth to become stained, misaligned, or misshapen; cosmetic dentistry offers a plethora of solutions that are certain to enrich the look and feel of your smile.
Is Cosmetic Dentistry Safe?
Your dentist will need to evaluate you—but assuming you're healthy, cosmetic dentistry is completely safe. Thanks to modern advancements in technology, dentists are well beyond the point of having to apply seemingly random ingredients and mixtures to your teeth. Trained professionals with top-of-the-line equipment will conduct your treatment and will always act in the best interest of your health and safety. Your dentist will also perform an oral exam and health screening before recommending any cosmetic treatment. You will be in good hands throughout the whole process and will receive sufficient aftercare, if necessary.
Cosmetic Dentistry Treatments
There are many available treatments, but a few of the common ones include:
Teeth whitening
Tooth-colored fillings
Porcelain veneers
Porcelain onlays (partial crowns)
Composite bonding
Smile makeovers
Though it will depend on your individual needs and the results you desire, most of these options are widely available, affordable, and produce incredible results like whiter and straighter teeth, a properly aligned bite, and fewer facial wrinkles when you smile.
What Are Some Other Benefits to Receiving Cosmetic Dental Work?
Not only will cosmetic dentistry safely enhance your smile, but it will also help to prevent certain dental problems from developing and progressing in the future. Many patients become extra motivated to take better care of their teeth after receiving treatment in an effort to preserve their awesome new smile. Not to mention that visiting the dentist, even for cosmetic treatment, will provide them with the opportunity to inspect your mouth closely; they can detect non-superficial issues that might need attention!
There are many improvements that can be made to your smile; the list of possibilities that cosmetic dentistry provides continues to grow. But if you're concerned about your safety, don't worry—you'll be just fine and smiling wide.
About the Practice
The DFW Dental Implant Center serves patients in Colleyville and the surrounding area and is led by the team of Dr. Steven Branberg and Dr. Eric Cancemi. The practice offers many services including general, cosmetic, preventive, sedation, and emergency dentistry, as well as dental implants and other treatments. If you or a loved one have questions or concerns about cosmetic dentistry, Dr. Branberg or Dr. Cancemi can be contacted through their website or (817) 440-7133.
Comments Off

on Is Cosmetic Dentistry Safe for Me?
No Comments
No comments yet.
RSS feed for comments on this post.
Sorry, the comment form is closed at this time.