December 16, 2021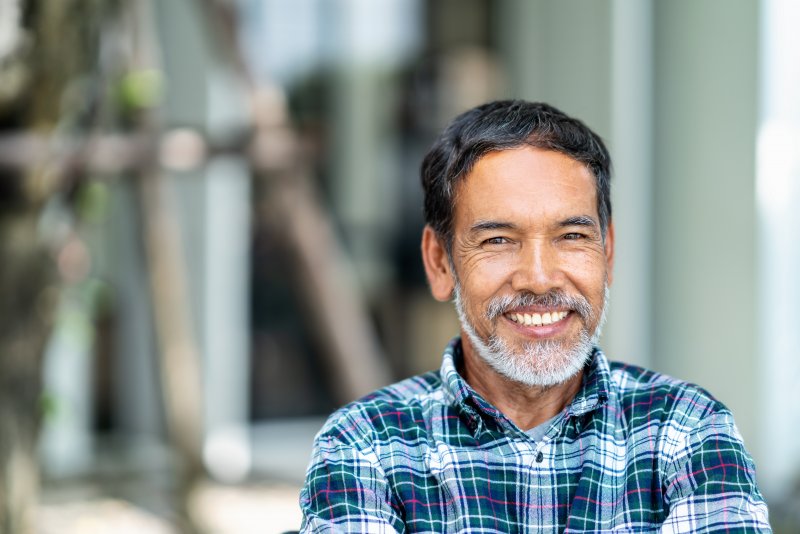 Have you suffered from tooth loss in the past? So have a lot of Americans. Approximately 178 million people are missing at least one tooth while 40 million are missing all of their teeth. The good news is that you don't need to go the rest of your life with gaps in your smile. Dental implants are a preferred tooth replacement option due to their numerous benefits, but what do they feel like? Continue reading to find out.
How Do Dental Implants Work?
Dental implants are made from titanium, and they look like small screws. During the placement procedure, they are placed directly into the jawbone. Over the next few months, the implants fuse to the supporting bone in a process called "osseointegration." Permanent dental crowns are screwed onto the ends of each of your implants. They are all customized to be the exact size, shape, and color necessarily to blend in seamlessly with the rest of your smile. In the end, they will appear perfectly natural.
How Do Dental Implants Feel After Surgery?
Once your dental implants are placed, you will likely notice some swelling and soreness for a little while, but you won't actually feel the implant in your jawbone. The bone itself doesn't contain very many nerves. Any discomfort you experience can be controlled by using recommended over-the-counter and/or prescribed pain relievers as directed by your dentist. After 3-5 days, soreness will subside.
How Do Dental Implants Feel After Healing?
After your dental implants have fused to your jawbone, they will feel just like the roots of your natural teeth. The bone will become a stable foundation for the crowns that they are supporting. You may even find that you forget they are any different from your natural teeth.
Other tooth replacement options don't offer the same stability as dental implants. As for dentures, they need to be relined, repaired, or replaced periodically. One of the best benefits of dental implants is that they allow patients to regain up to 90% of their natural bite force, so you won't need to give up your favorite foods due to tooth loss.
With so many awesome benefits, it's no wonder why so many people are already reaping the benefits of dental implants. By scheduling a consultation with your dentist, you can determine whether or not this tooth replacement option is the best choice for your unique smile!
About the Author
Dr. Steven Branberg is an experienced dentist who has been practicing in Texas for over a decade! He earned his Doctor of Dental Surgery degree and achieved his Certificate in Prosthodontics from the University of Southern California School of Dentistry. He completes every stage of the dental implant treatment, including surgical placement and the restoration, for his patients. To learn more about dental implants or to schedule a consultation with Dr. Branberg, visit his website or call (817) 440-7133.
Comments Off

on What Do Dental Implants Feel Like?
No Comments
No comments yet.
RSS feed for comments on this post.
Sorry, the comment form is closed at this time.