November 8, 2021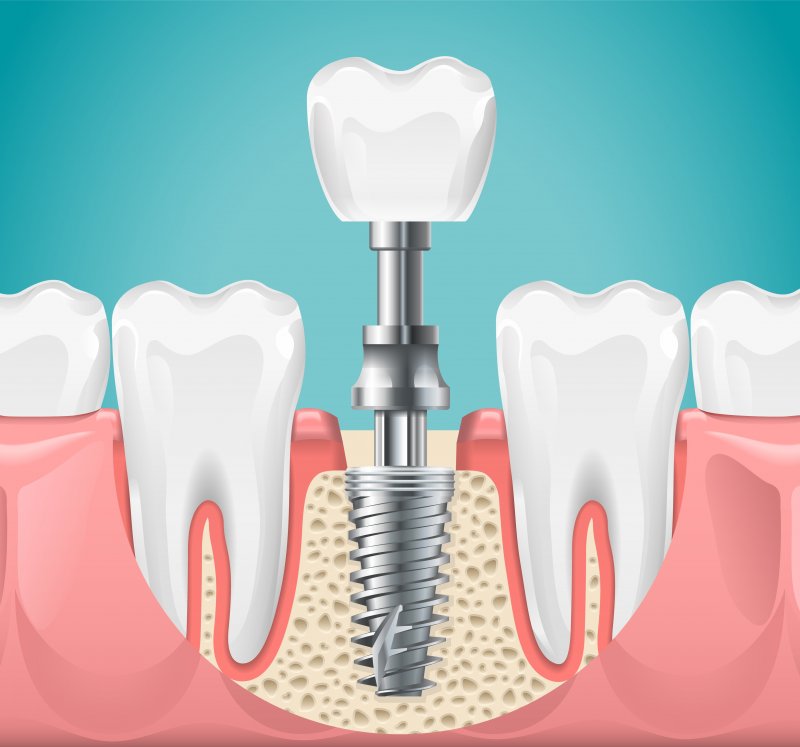 Whether you have a single dental implant or several to replace your entire smile, there's certainly a lot to be thankful for in either case. Keep in mind that the benefit of having a dental implant is hardly exclusive to rebuilding your smile's appearance. In fact, there are several benefits that only dental implants provide, making them unique compared to more traditional solutions like bridges and dentures. Whether you just finished your dental implant treatment or you're considering it in the future, read on to learn about the most common benefits patients can expect!
Save Your Existing Jawbone Tissue
Dental implants are made from titanium, which is biocompatible with bone tissue. This means implants can effectively fuse with bone in surgical applications without fear of being rejected. In addition, it stimulates the bone tissue day-to-day, especially when chewing food. When the bone tissue is being regularly stimulated, it no longer begins to atrophy at the rate that it would if there was no tooth present. This effectively reduces your risk of future tooth loss significantly.
Enjoy Your Favorite Foods
One of the most common benefits people think about when they finish dental implant treatment is the foods they'll be able to eat as a result. If your favorite foods include thick cuts of steak, crunchy apples, and even assorted nuts, dental implants can break them down with no issues. As a result, maintaining a healthy diet is also much easier, especially compared to using an old denture.
Speak with Confidence
If you've been worried about being able to speak correctly when using a denture, dental implants should help to ease these concerns. Your teeth are very secure when attached to dental implants because the implant is physically bonded to your jawbone. No longer do you need to worry about your restoration coming out while speaking, saving you a lot of embarrassing moments at the family dinner table.
Make At-Home Maintenance Easy
Cleaning a denture is rarely the easiest process, especially if you are older and don't have the greatest dexterity. Dental implants are designed to be fixed in place at all times, which means they can be easily brushed and flossed without any special tools or techniques to learn. This will come especially in handy as you get back into eating the foods you enjoy so dearly!
There's a reason dental implants are quickly becoming the go-to solution for tooth replacement among dentists. To start your dental implant treatment this holiday season, get in touch with a dentist today!
About The DFW Dental Implant Center
Dr. Branberg and Dr. Cancemi are both highly trained in placing dental implants as well as performing many other services within dentistry. Their combined expertise ensures you receive the most comprehensive care possible during every stage of your tooth replacement procedure. To schedule an appointment, you can contact them through their website.
Comments Off

on 4 Reasons to Be Thankful for Dental Implants This Holiday
No Comments
No comments yet.
RSS feed for comments on this post.
Sorry, the comment form is closed at this time.