October 6, 2021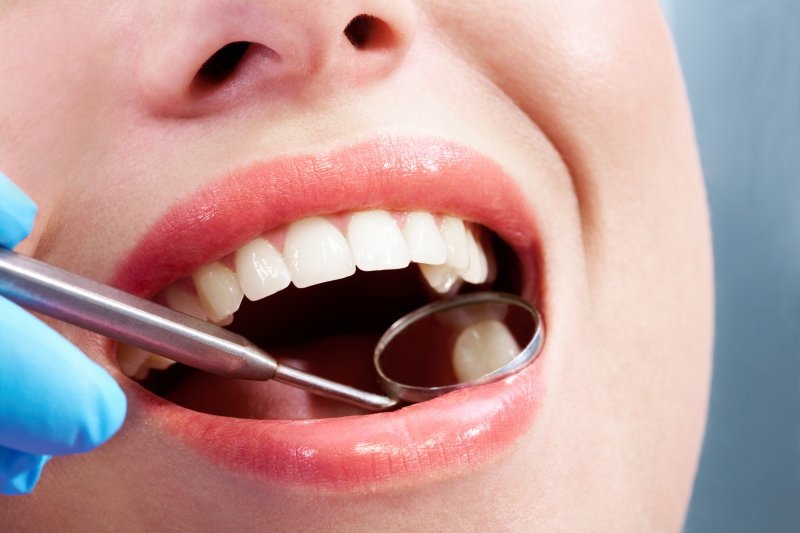 If it's been a while since you've been to the dentist, you're probably dreading your upcoming checkup. The last thing you want to hear your dentist say is that you need fillings. However, you might put off scheduling that appointment if you're worried about the cost or have a fear of the dentist. Unfortunately, doing so can lead to severe complications down the line. By getting your fillings done now, you can spare yourself the long-term consequences and save money! Read along to learn more.
Why Do Dentists Recommend Dental Fillings?
Dental fillings are primarily used to treat damaged or decayed teeth. They help protect the healthy area of a tooth, extending its life for several more years. So, if your dentist says you have cavities, they'll likely recommend fillings to treat them. They'll remove the decayed portion of a tooth and "fill" it to restore its size, shape, and function. It's worth noting that cavities do not heal on their own – they only get worse. That's why it's crucial to treat them as soon as you can. Otherwise, you may need more extensive and costly treatments down the line.
Will Dental Insurance Cover Fillings?
Every dental insurance plan is unique, meaning benefits will vary from person to person. However, since dental fillings are often considered medically necessary, most dental insurance plans will cover a large percentage of the cost. Keep in mind that the exact amount you'll receive depends on factors like your deductible and level of coverage. But if you've already met your deductible and hit your annual maximum, it's a good idea to get any outstanding treatments (like fillings) before the year ends. By doing so, your out-of-pocket expenses will decrease dramatically!
What Happens If You Choose Not to Get Fillings?
Are you thinking about putting off a dental filling? By doing so, you increase your chances of needing more complex and expensive procedures down the road, such as:
Root Canal
If the decay reaches the pulp chamber of the tooth (where the nerve and blood vessels are), bacteria will irritate and infect the pulp. When that happens, it can lead to an abscess, which is a swollen area of tissue filled with pus. Your dentist will need to perform a root canal to save your tooth. The procedure involves removing the infected portion, cleaning the inside, and sealing the tooth with a filling or crown.
Extraction
If a cavity goes untreated for far too long, the decay can destroy the tooth entirely. Once it reaches this point, even a root canal won't be able to save the tooth. Therefore, your dentist will need to perform an extraction and replace the tooth with an implant or bridge.
Ultimately, getting your fillings done now can help you maximize your benefits before they expire. By scheduling your appointment right away, you can save money and maintain a strong, healthy smile!
About the Practice
At the DFW Dental Implant Center, we offer comprehensive dental services that are guaranteed to meet all your oral health needs. Our team uses the latest technologies, techniques, and materials to give you the dental care you deserve. If you need fillings, don't hesitate to contact our office for treatment. Visit our website or call (817) 440-7133 to make an appointment.
Comments Off

on Why You Should Get Fillings You Need Before the Year Ends
No Comments
No comments yet.
RSS feed for comments on this post.
Sorry, the comment form is closed at this time.