June 24, 2021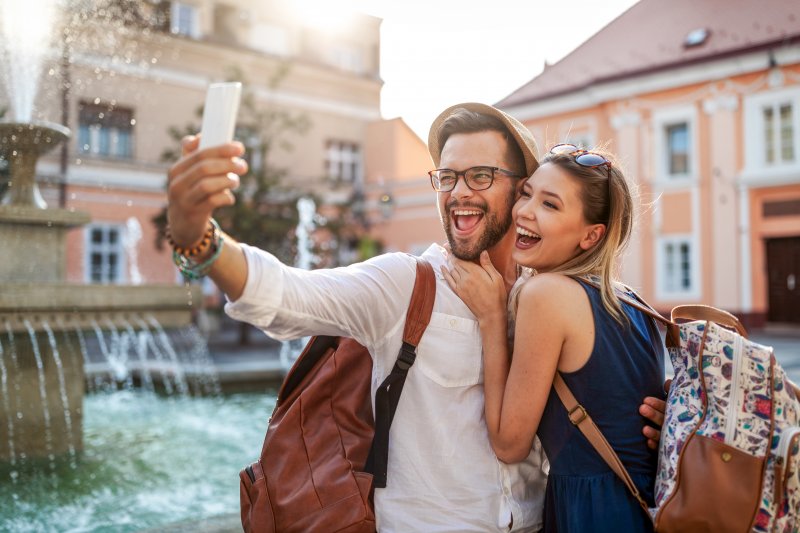 If you're like many Americans, your summer vacation plans were postponed indefinitely last year as the novel COVID-19 virus spread into a global pandemic. Fortunately, restrictions have been lifted, allowing you to use your time off for some much-needed R&R! Whether you are staying local or traveling abroad, the last thing you want is for a dental injury to put off your trip yet again. With this in mind, here are some tips for preventing dental emergencies this summer.
#1. Opt for Mouth-Healthy Summer Snacks
While on vacation, it can be tempting to indulge in everything from blended coffees to delicious gelato. And although your tastebuds may love the new flavors, your teeth and gums may suffer. After all, foods and beverages that are high in sugar create enamel-eroding acid when they interact with the bacteria in your mouth. To avoid spending your time off nursing a toothache, try reaching for mouth-healthy summer snacks as well, like raw veggies and naturally sweet fruits.
#2. Implement a Solid Oral Hygiene Routine
Whatever your summer plans entail, your oral hygiene routine should always be a priority. Continuing to brush twice a day, floss daily, and use mouthwash regularly are all essential to preventing dental problems like tooth decay and gum disease. In short, unless you want to add an urgent trip to your emergency dentist to your summer plans, don't let your dental care regimen fall to the wayside.
#3. Practice Safe Swimming
Taking a dip in the pool is a great way to exercise and cool off, which can be hard to do during the summer. However, prolonged exposure to chlorine can result in unsightly dental discoloration. Therefore, make sure to check the pH balance in your pool is between 7.4 and 7.6 and keep your mouth closed as you swim.
#4. Schedule Your Six-Month Checkup & Cleaning
It's hard to believe, but the beginning of summer means 2021 is already halfway through. So, if you have yet to schedule your first dental checkup and cleaning of the year, now is the time to do so! Visiting your dentist before your vacation will ensure that your oral health is in good condition heading into your trip. Plus, if any dental problems are discovered, your dental team can intervene then and there (instead of the alternative: getting dental work done at an unfamiliar practice in the town you're visiting).
Summer is a time for relaxing in the sun, not spending hours in your dentist's treatment chair. To avoid an anxiety-inducing dental emergency this summer, keep the above tips in mind!
About the Practice
Leading our team at The DFW Implant Center are two exceptional doctors: Dr. Branberg and Dr. Cancemi. Although their extensive experience, education, and training are impressive, it's their genuine care for their patients' smiles that truly makes them stand out from the rest. They are proud to provide a wide range of services, from essential preventive care to state-of-the-art dental implants, to ensure all of your smile-related needs are covered throughout the years. If you're interested in learning more about preventing dental emergencies or would like to schedule an appointment, visit our website or give us a call at 817-498-3331.
Comments Off

on How To: Prevent a Dental Emergency from Ruining Your Summer Vacation
No Comments
No comments yet.
RSS feed for comments on this post.
Sorry, the comment form is closed at this time.