July 27, 2020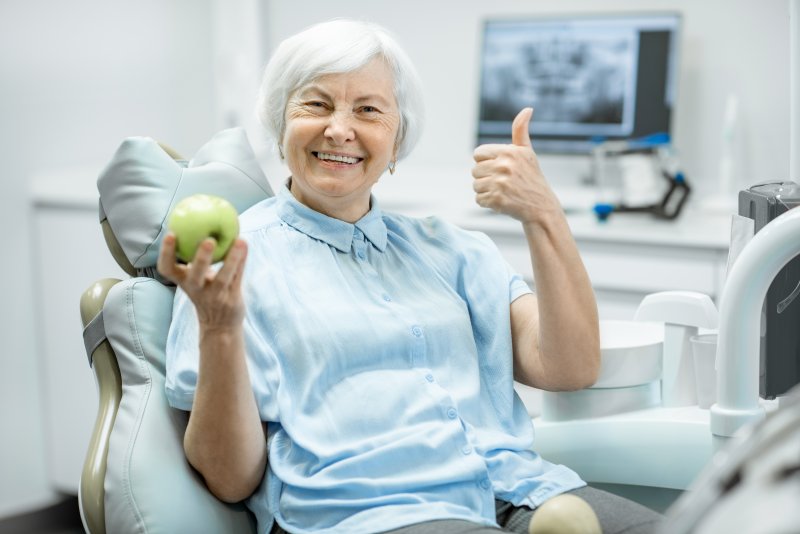 Did you know that 40 million people in the U.S. are missing their back teeth? Whether it is from a lack of proper oral care, a car accident, genetics, or anything in between, dental implants are a popular restorative treatment option. In fact, last year alone saw a 6.3% increase in procedures! In addition to being durable and natural-looking, they can effectively restore the bite and speech of patients who have been negatively impacted by the gaps in their smile. However, it is important to practice proper prevention to see success in the short and long-term. Read on for three tactics to protect your dental implants in Colleyville from infection.
Implement a Proper Oral Hygiene Routine
Although dental implants are durable, they are not indestructible. To prevent the bacteria in your mouth from resulting in infection to the implant site, it is important to keep it clean. Fortunately, this can be done safely and effectively with a solid oral hygiene routine. Therefore, your dentist will likely recommend:
Gently brushing your teeth for two minutes twice a day with an extra soft-bristle toothbrush.
Using floss to dislodge stubborn food particles and plaque from between your teeth.
Rinsing regularly with a mixture of salt and water to prevent infection and keep the area clean.
Visit Your Dentist for Routine and Follow-Up Visits
Between jam-packed schedules and family demands, it can be tempting to forgo follow-up and routine visits. After all, you would experience symptoms if something was wrong, right? Unfortunately, that kind of thinking can lead to dental implant failure. To ensure you are healing properly and that no negative side effects fly under the radar, it is crucial to prioritize your visits.
Avoid Problematic Foods and Beverages
After undergoing the procedure, it can be difficult not to indulge in some of your favorite foods. Especially for patients who have missed out over the years because their bite wasn't strong enough. However, it is crucial for both the short-term and long-term success of your dental implant that you follow your dentist's instructions regarding which foods and drinks you cannot consume. Often, the below are included in this list:
No crunchy foods (i.e., chips, pretzels, etc.).
No chewy foods (i.e., gum, taffy, etc.).
No alcoholic beverages.
No sugary beverages.
No hard foods (i.e., raw carrots, apples, etc.).
Dental implants can be a life-changing treatment for those who are insecure about their smile, have a compromised bite, or an inability to speak properly. Fortunately, the above preventive tactics can help you have a seamless recovery. That way, you can be well on your way to decades of a pain-free, beautiful smile!
About the Practice
Backed by the latest technology, modern techniques, and a focus on exemplary care, the team at DFW Dental Implant Center provides patients with a stress-free, professional experience that is second to none. In fact, Dr. Branberg and Dr. Cancemi use their clinical expertise and extensive background to ensure each of their patients get the services they need to experience long-lasting, effective, beautiful results. If you would like to speak with a dentist in Colleyville about dental implants, don't hesitate to visit their website or give them a call at 817-498-3331.
Comments Off

on How To: Prevent Dental Implant Infections
No Comments
No comments yet.
RSS feed for comments on this post.
Sorry, the comment form is closed at this time.