April 7, 2020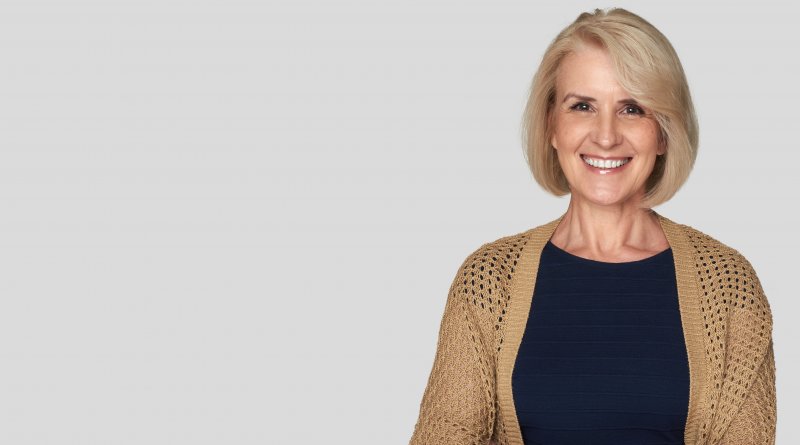 With a set of dentures, you're able to lead a normal life again, eating many of the foods you love and smiling with confidence. However, your prosthetics aren't infallible; they can become worn. With COVID-19 cases still on the rise, this may be the worse time for problems to occur with your dentures. Unfortunately, it's quite possible for issues to arise. Because you can't shelter in place without your teeth, what should you do about damaged dentures? Continue reading to find out.
You Can Count on Your Dentist for Help
To help slow the spread of COVID-19, most dentists have temporarily stopped providing preventive, cosmetic and most forms of restorative care. However, many dentists are still offering emergency dentistry. If your damage is severe enough that you're not able to eat, then that could certainly be considered as a dental emergency. Furthermore, a cracked or broken denture could lead to a laceration that causes profuse bleeding. For the emergency care you need, you can count on your local dentist.
My Dentures are Loose
When dentures are fitting properly, they will rest snugly against the gums, relying on the natural suction created inside your mouth to secure them. Over time, the shape of your jaw can change, and the dentures can become worn. As long as the dentures aren't cracked or broken, this likely wouldn't be considered a dental emergency. So until you can be seen by a dentist, you can apply dental adhesive to hold the prosthetics in place. If the dentures are causing any gum irritation, rinse with saltwater to lower the risk of infection and choose softer foods.
Damaged or Discolored Dentures
The inside of your mouth is a volatile environment, where fluids, food particles and bacteria are constantly bombarding your teeth. Thus, as time goes by, your dentures may become chipped or stained. When you contact your dentist's office, you can explain what has happened, and a staff member can walk you through some steps to offset any future damage.
The following may be recommended:
To remove the dentures at night and carefully clean them
To monitor your consumption of foods that are difficult to chew, as to limit the stress on your dentures
To limit your consumption of darkly pigmented items like coffee, tea, wine and dark berries to avoid further staining
To always keep a towel handy when removing your dentures to clean them, so to prevent them dropping on hard countertops
Future Options for Secure Tooth Replacement
If quarantine is causing you to notice more issues with your dentures, then you may be interested in getting dental implants in the future. The titanium posts, that attach to your jawbone, act as anchors for dentures. They prevent any future sliding, slipping or premature wear, and leave you with a healthy and functional smile.
For now, if you're dealing with any issues with a traditional set of dentures, there is help available for you. So don't hesitate to reach out; the answers you need are just a phone call away!
About the Author
Dr. Steven Branberg earned his dental degree from the University of Southern California School of Dentistry. He would later go on to receive his Certificate of Prosthodontics. A member of the American Academy of Prosthodontics and American College of Prosthodontists, Dr. Branberg specializes in replacing missing teeth at The DFW Dental Implant Center, and he can be reached for more information through his website.
Comments Off

on I Damaged My Denture During COVID-19! What Can I Do?
No Comments
No comments yet.
RSS feed for comments on this post.
Sorry, the comment form is closed at this time.