December 8, 2019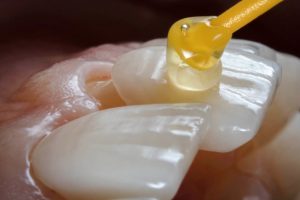 Porcelain veneers in Colleyville are an ideal cosmetic solution for many patients because they're incredibly versatile. Whether you want to improve the appearance of your entire smile or just a few individual teeth, your cosmetic dentist will customize your treatment to suit your unique needs. While veneers offer exquisite and life-changing results, they are a big investment. Read on to learn whether this amazing cosmetic treatment is right for you.  
How Do Porcelain Veneers Work?
Porcelain veneers are custom-crafted shells that are made to fit over the visible surface of your teeth to conceal imperfections. Each one is made separately and is thin in appearance. However, they're very durable restorations that are made to last over a decade with regular use, as long as they're properly cared for. Because of their thinness, they seamlessly integrate with your other teeth and lay flush, creating an even and completed smile that looks natural.
What are the Advantages of Veneers?
Patients often choose veneers from their cosmetic dentist in Colleyville because they come with a variety of unique advantages compared to other treatments. Whether you're looking to fix discoloration, dental damage, minor misalignment, or close gaps between teeth, these customized porcelain shells can do it all. Some benefits of having this procedure completed include:
Dental porcelain mimics the appearance of home-grown tooth enamel by reflecting light, making them virtually indistinguishable from your other teeth.
For patients with healthy teeth, veneers can be used as a substitute for crowns to preserve more of the natural structure of the tooth.
Veneers can be customized in shape, size, and color, allowing you to choose a shade of white that you desire.
Porcelain is non-porous and highly stain resistant, preventing your veneers from quickly discoloring.
Veneers can last for up to 15 years with the proper care.
Are You a Good Candidate?
If you're unhappy with the appearance of your smile and want a fix-it-all treatment that can take care of your specific needs, porcelain veneers may be the best choice for you. In a single treatment, they can achieve what it would take to have multiple other cosmetic procedures done, allowing you to spend less time with your cosmetic dentist in Colleyville and more time enjoying your smile. However, this cosmetic procedure isn't for everyone. Some factors that may not make you a great candidate for the procedure include:
If you have severely decayed teeth or teeth with large fillings.
You regularly grind and clench your teeth, increasing your risk of damaging the restoration.
You have oral health problems that haven't been treated yet.
You have unrealistic expectations of the procedure.
The best way to learn for sure whether you're a good candidate for the process is to schedule an appointment with your cosmetic dentist. They'll develop a customized treatment plan with you and discuss all of your options, giving you the details you need to make a confident decision to improve your smile.
About the Author
Dr. Steven Branberg is passionate about boosting his patients' self esteem by providing them with a smile that they love to show off. He strives to not only improve his patients' dental health, but also make them feel happier and more outgoing. As an active member of the American Academy of Prosthodontics and the American College of Prosthodontics, he understands all the aspects and artistry involved in crafting restorations so they look exactly like natural teeth. For questions or to schedule a consultation for porcelain veneers, visit The DFW Dental Implant Center's website or call 817-498-3331.
Comments Off

on Are Porcelain Veneers The Right Cosmetic Choice For You?
No Comments
No comments yet.
RSS feed for comments on this post.
Sorry, the comment form is closed at this time.