October 29, 2019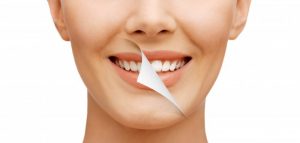 With so many dazzling smiles in movies and the media, it's not hard to see why so many people are interested in teeth whitening in Colleyville. There are plenty of products at the store that promise to make your pearly whites gleam, but why take a chance with something bought over the counter when you can turn to a professional for help? Here are 4 reasons why you should see your cosmetic dentist for teeth whitening.
1. Stronger Formulas
Tooth enamel is much more porous than it appears, which means that stains can form below it as well as on the surface. As a result, there are some stains that store-bought products simply can't reach. The procedures administered by your dentist will use extra-strength whitening gels or solutions that can penetrate the enamel and break up all kinds of discoloration. In many cases, professional whitening can make your smile about 6 to 8 shades brighter.
2. Faster, Reliable Treatment Time
It can take quite a while to start seeing results when using store-bought whitening products. On the other hand, an in-office whitening treatment can improve the appearance of your teeth in as little as an hour; afterwards, you'll receive a whitening kit to use over the next 3 weeks to make the finishing touches. If there's an event that you want to prepare your smile for, your cosmetic dentist in Colleyville can help you get results quickly and predictably.
3. Professional Oversight
If you try to whiten your teeth by yourself, you might damage your teeth without meaning to. For example, a lot of whitening toothpastes are highly abrasive and can wear away your enamel. (Ironically, since this makes the tooth's yellower dentin layer more visible, it might lead to more discoloration.) On the other hand, when your dentist whitens your teeth, they'll make sure the in-office treatment is performed smoothly and safely; they'll also provide supervision for the at-home treatments afterwards. This additional oversight is especially important if you have specific dental concerns like fragile teeth.
4. Easy to Maintain
Thanks to the take-home kits provided after the procedure, it'll be easier to maintain your new, whiter smile for a longer period. Regular dental visits will also help extend the results. You can also benefit from your dentist's advice on avoiding stains and discoloration in the future. For example, they might warn you about coffee or other beverages that can potentially stain teeth.
There are a few different methods and products used for professional teeth whitening; ask your dentist about their preferred approach and what you can expect from the procedure. It could be the key to achieving the big, bright, beautiful grin you've always wanted!
About the Author
Dr. Steven Branberg became a dentist so he could help people in need. At the DFW Dental Implant Center, that means transforming their smiles with dental implants as well as other cosmetic procedures like professional teeth whitening. If you're looking to improve the appearance of your ivories, you can contact his practice by visiting his website or call (817) 498-3331.
Comments Off

on 4 Advantages of Seeing Your Dentist for Teeth Whitening
No Comments
No comments yet.
RSS feed for comments on this post.
Sorry, the comment form is closed at this time.