February 18, 2019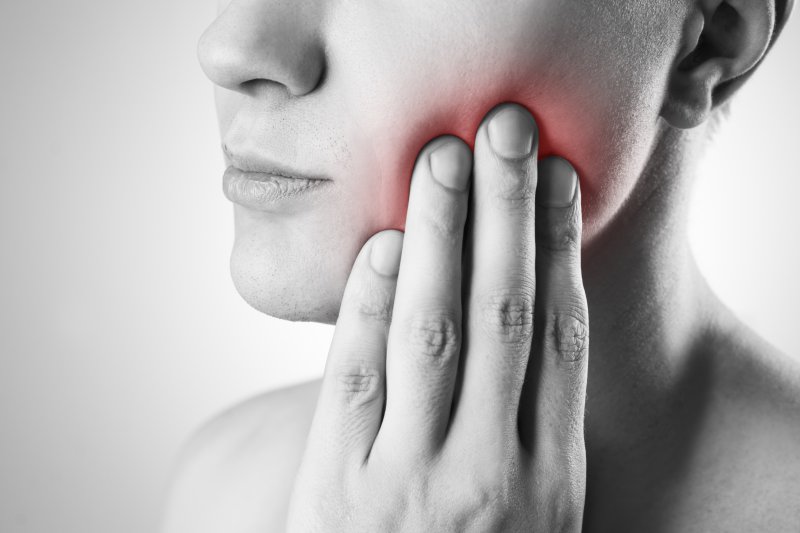 Gum disease affects millions of Americans every day, according to the National Institute of Dental and Craniofacial Research. Based on their data, about 80 percent of adults in the United States has some degree of gum disease. Unfortunately, many people don't even realize they have gum disease until a dentist tells them or once they start to notice more significant symptoms. This is often why gum disease is regularly referred to as the "silent killer" in the healthcare field.
Thankfully, there is a way to get treated for your gum disease in Colleyville.
The Types of Gum Disease
Gum disease comes in stages with two main classifications: gingivitis and periodontitis. Both are caused by built-up plaque on the teeth and gums.
Gingivitis is the mildest form of gum disease and is mainly characterized by red tender gums and minor bleeding while brushing and flossing. In most cases, reversing gingivitis is as simple as improving your oral care routine and visiting a dentist for a professional cleaning.
In contrast, periodontitis is a far more serious form of gum disease that can come in mild, moderate and severe stages. This form of gum disease is characterized by swelling, bleeding, pain while chewing, looseness in teeth, receding gums, chronic bad breath and teeth sensitivity. A discharge of puss from the gums is also a common symptom.
The Risks of Untreated Gum Disease
When gingivitis is untreated, it can quickly develop into periodontitis, which is an irreversible condition. As your gum disease worsens, pockets begin to form in between your teeth, creating more room for food debris and plaque to develop. These pockets also make it easier for bacteria to eat away at the jaw bone and bone tissue holding teeth in place. As the gums begin to pull away from teeth, the tooth roots become exposed. Tooth roots are far more vulnerable to decay than tooth enamel because they lack the many layers of enamel that teeth carry.
There's a reason why gum disease is the leading cause of tooth loss in adults. Without treatment, you'll need to start thinking about expensive tooth replacement options from a dentist. However, seeking treatment will put you on the right path.
Treatment Options to Consider
When you visit a dentist, you're able to get more than just a periodontal examination to confirm the health of your gums. You can also receive professional gum disease therapy designed to improve the condition of your gums, including scaling and root planing. These deep cleanings are designed to remove plaque and calculus (calcified plaque only removable by a dentist) and promote regrowth of gum tissue to teeth. You can also take advantage of antibacterial treatments which reduce the risk of future infections.
After a few appointments, your gum health will be back on track and your teeth will be at much lower risk of being lost due to infection. Schedule an appointment with a dentist in Colleyville today to get started!
About the Author
Dr. Steven Branberg earned his DDS degree from the University of Southern California School of Dentistry. While his focus is prosthodontics, his office provides many preventive and restorative forms of dentistry, including deep cleanings to improve patients' gum health. To learn more about his practice, you can contact him through his website.
Comments Off

on Do You Have Gum Disease in Colleyville? It May Be Time for Treatment
No Comments
No comments yet.
RSS feed for comments on this post.
Sorry, the comment form is closed at this time.