January 24, 2019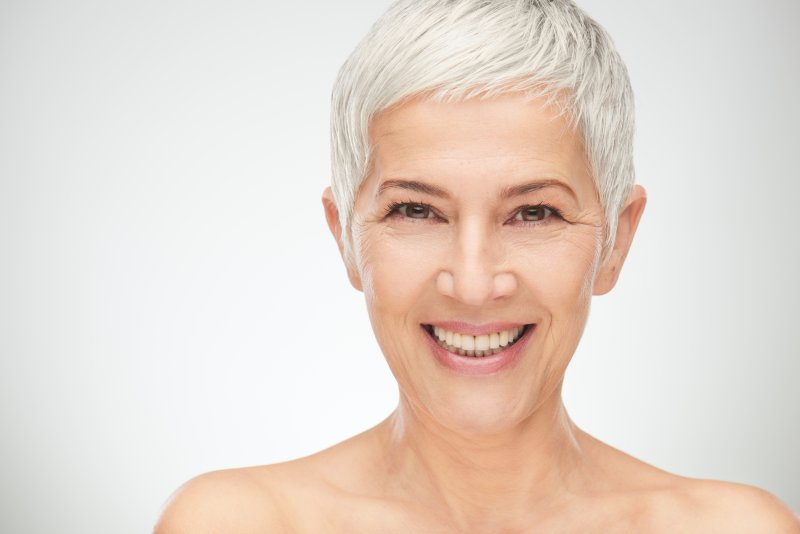 One of your goals this year is to have positive interactions with the people you meet. Given that at least one-third of them will notice the condition of your teeth before anything else means that correcting any existing smile flaws is a good idea. One of the simplest and most effective ways to create the look of your dreams is to have porcelain veneers in Colleyville placed. Here are 4 reasons why the procedure is worth considering!
The Function of Porcelain Veneers
Made from thin, ceramic shells, porcelain veneers are designed to fit directly over the teeth in the smile zone. The process starts with your cosmetic dentist removing a thin layer of enamel (the hard, outer surface of the teeth) and then capturing bite impressions that are used to custom-craft your new veneers.
The design elements are sent to a trusted ceramicist that creates the final product, but while you wait for the completion, your dentist will fit you with a temporary set of veneers to protect your exposed dentin. Once the final set of veneers arrive and have been bonded to your teeth, you'll have a completely remade smile.
Let's look at some of the specific benefits of the process, though.
#1 – It's Minimally Invasive
Other than the removal of a small portion of your enamel, you won't have to undergo any invasive procedures to have porcelain veneers placed. That's because the shells can be shaded and shaped to fit perfectly into your smile line without disturbing your other teeth.
#2 – Noticeable Results
Another benefit of having porcelain veneers placed is that the results are apparent. In some cases, they can leave your teeth looking completely revamped. That's because they can address the following imperfections:
Gaps
Stains
Crookedness
Discoloration
Misalignment
Misshaped teeth
#3 – Improved Functionality
These days, the lines can often become blurred between cosmetic and general dentistry. That's because the benefits of the former have started to also make positive impacts on the functionality of patients' teeth.
An example of this related to the porcelain veneers process is how the even smile line can contribute to better distribution of force when you bite into food. Thus, you can expect improved digestion.
#4 – Fast Results
A final benefit of the porcelain veneers method is that you can experience the results in a short period of time. Whereas traditional braces can take up to two years or more to correct bite challenges, you can have any flaws masked in just two-to-three visits with the porcelain veneers process.
Getting started is simple. Just reach out to your cosmetic dentist in Colleyville to schedule a consultation, and with the expert care you'll receive, you'll soon have the smile that you've always dreamed of!
About the Author
Dr. Steven Branberg earned his D.D.S. degree from the University of Southern California School of Dentistry, and he then went on to acquire his Certificate in Prosthodontics. He has received additional training in a host of areas, including various cosmetic dental procedures. Dr. Branberg helps patients restore their confidence by improving their smiles with porcelain veneers at The DFW Dental Implant Center, and he can be reached for more information through his website.
Comments Off

on The Top 4 Benefits of Porcelain Veneers in Colleyville!
No Comments
No comments yet.
RSS feed for comments on this post.
Sorry, the comment form is closed at this time.