December 4, 2018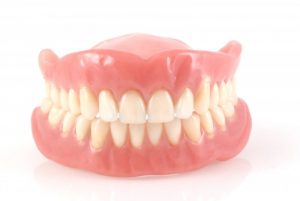 Dentures have come along way since they were first made many centuries ago. Today, there are complete dentures, partial dentures and dentures that look more natural than ever before. For these reasons, it's understandable if you aren't sure which dentures in Colleyville are right for you.
But choosing the right denture for you is much easier than you'd think. By focusing on three key factors, you'll be far more capable of finding a denture that meets your needs.
Determine Your Denture Type
When you schedule a consultation with a prosthodontist, you'll quickly learn that dentures come in two forms: complete and partial. Complete or full dentures are designed to replace the entire arch when teeth are lost or extensively damaged. If you've lost several consecutive teeth or lack intraoral tissue, you'll need full dentures to replace both. In contrast, partial dentures only replace one or several teeth at a time. Because they only replace some teeth, they require neighboring teeth to hold them in place.
Regardless of the denture you choose, both are designed to be removable for cleaning. This makes it easy to remove plaque, food debris and other foreign material you wouldn't want floating inside your mouth or on your denture. If you aren't interested in using a removable denture, then a more fixed option may be a better solution. This could include either a fixed bridge or an implant-retained denture.
How Important are Aesthetics?
For many, aesthetics are one of the most important features in a denture (other than comfortability and function of course.) If your denture looks unnatural while you chew, speak or eat, then that's going to influence your decision-making. With that being said, choosing a denture that is unnaturally white is not necessarily the most ideal option either. Essentially, you're going to want a denture that matches your unique facial features. This can include your skin tone and the appearance of your neighboring teeth.
While function is important, you should still feel confident when you smile. Prosthodontists are trained to create dentures that look as natural as possible while still being fully functional. They'll provide you a shade chart that can better help you determine the right tooth and gum tissue color. If choosing a partial denture, you'll only need to worry about tooth color.
Learn About the Brand
When choosing a brand of denture, it's best to collaborate with the prosthodontist. Since dentures are still widely popular, they'll be more familiar with the unique differences certain brands carry. For example, some denture brands only come in certain molds, making them less ideal depending on the shape of your mouth. Some may use different materials that are longer-lasting and more durable.
Regardless of the denture you choose, you can rest knowing that a prosthodontist in Colleyville will walk you through each step of the process. Schedule your next consultation with them today and restore your smile!
About the Author
Dr. Steven Branberg earned his DDS degree and Certificate in Prosthodontics from the University of Southern California School of Dentistry. He's given many presentations on various aspects of prosthodontics, including complete and removeable partial dentures for general dental practitioners. To learn more about his expertise, you can contact him through his website.
Comments Off

on 3 Factors to Consider When Choosing Dentures in Colleyville
No Comments
No comments yet.
RSS feed for comments on this post.
Sorry, the comment form is closed at this time.