IV Sedation – Colleyville, TX
A Remarkable Level of Relaxation
Do you get a little (or very) nervous when you must undergo a major dental procedure? Or do you find it difficult to sit still for long periods of time? At DFW Dental Implant Center, we understand such concerns, and we want to help you overcome them. That is why we offer multiple levels of sedation, including IV sedation, which is not commonly available at dental practices. On this page, you will learn more about IV sedation and its benefits.
Why Choose DFW Dental Implant Center for IV Sedation?
One of few practices in our area that offers IV sedation
Careful, safe sedation
Attentive dental team
What Is IV Sedation?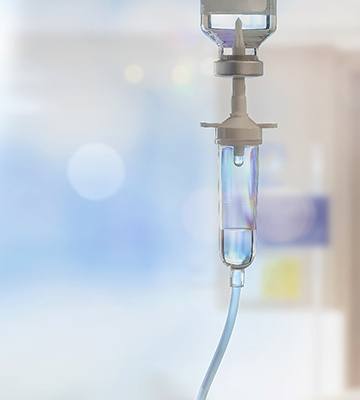 IV sedation is when relaxing medication is administered directly into a patient's bloodstream. We give it to patients via a small tube attached to the hand. Throughout your procedure, we can adjust your level of sedation to ensure maximum comfort and safety. We will also closely monitor your pulse and blood oxygen levels.
What to Expect with IV Sedation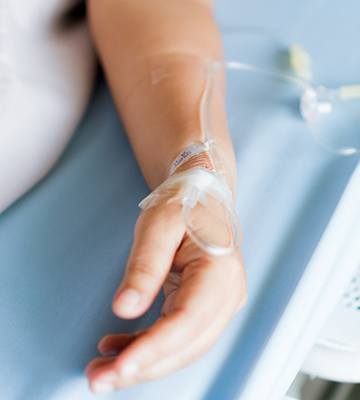 The medication will take effect soon after it enters your bloodstream. You will remain conscious during the procedure, so you will be able to respond to directions or questions from our team. After your appointment, however, you are unlikely to remember anything about it. Because IV sedation is so powerful, you will need to have a friend or family member available to drive you home.
Benefits of IV Sedation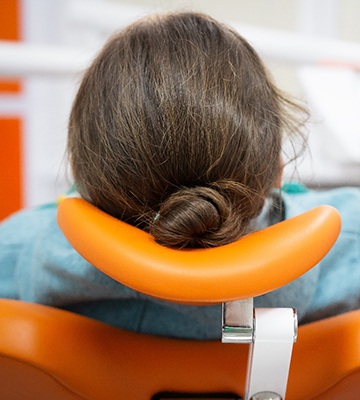 IV sedation offers some outstanding benefits:
It can calm even the most stubborn cases of dental phobia.
The level of sedation can be adjusted throughout an appointment.
It takes effect very quickly (this is an advantage over oral sedation, which may take an hour or so to kick in).
It produces fewer and milder side effects than general anesthesia. It also has a faster recovery time.
When Is IV Sedation Recommended?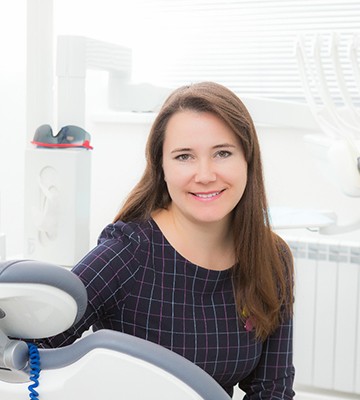 We recommend different types of sedation depending on a patient's unique circumstances. IV sedation may be right for you if:
You suffer from extreme dental phobia
You must undergo extensive or multiple dental procedures in one appointment
Other types of sedation are not effective for you
You have a medical condition that makes it difficult for you to remain still during treatment
You have a strong gag reflex
Would you like to learn more about IV sedation and how it may make your next dental procedure as easy and relaxing as possible? Contact your sedation dentist in Colleyville today to ask questions or schedule a consultation.