Cost of Dental Implants – Colleyville, TX
A Beautiful Smile That's Worth the Investment
The reason that natural teeth are so strong and sturdy is that they are anchored in place through their roots attaching to the underlying jawbone. A dental implant mimics the same relationship. Still, before undergoing the procedure, you need to know what to expect. Continue reading to gain an understanding of how we arrive at the final dental implant cost.
Types of Dental Implants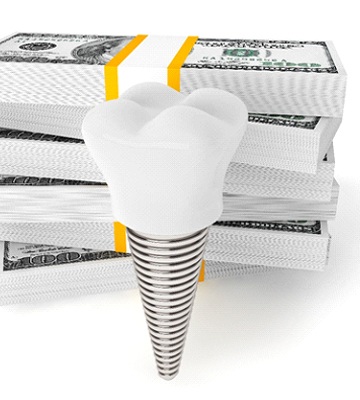 No matter what number of teeth you have missing, we have a solution to leave you with a fully restored smile. If you're only missing one tooth, then we'll place a single dental implant and crown. To replace two or more missing teeth, we'll rebuild your smile with an implant-retained bridge. It consists of one to two implants and two or more porcelain crown restorations that are bonded together and securely fastened.
If you're missing a full set of teeth, we have two options to meet your needs:
All-on-4® Treatment Concept – Uses only four implants to replace a full arch of teeth
Full-arch Implant Bridges – Similar to the All-on-4® method, uses four to six implants to provide a minimally invasive yet durable replacement solution
The Phases of the Dental Implant Process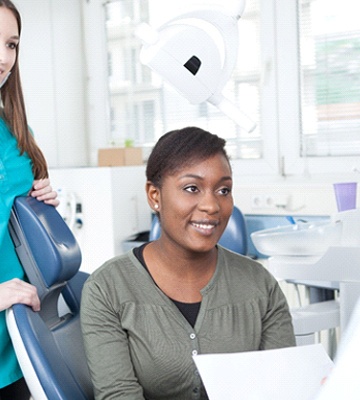 There are a number of factors that influence the cost of dental implant insertion:
Preparatory work – If you require a bone graft, gum disease treatment or an extraction, it will have an effect on the overall cost of the implant procedure.
The implant placement – The cost of the implant surgery will mainly depend on the number of implants that you need.
Implant abutments – In some situations, the abutments (components that anchor the implant to the restoration) can be placed at the same time as the implants. This can provide a cost savings. If it must be placed later, a separate surgery will be required.
The restoration – The size and nature of the restoration, as well as the materials used to create it, will be a major contributor to the overall cost.
Are Dental Implants Worth the Investment?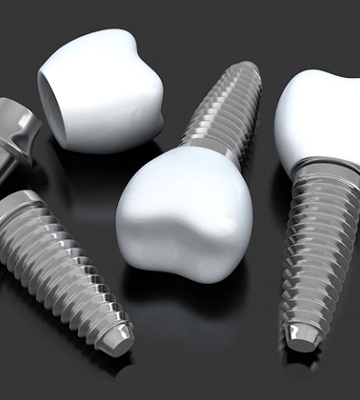 When considering the value of dental implant placement, two factors should be taken into account: its effectiveness and longevity. Dental implants stand in a class of their own because they attach at the root level, something no other form of tooth replacement does. Thus, you can look forward to a reinvigorated life, the maximum jawbone support, heightened confidence and the ability to eat many of the foods you previously had to give up. Then, given the fact that, with proper care, implants can last up to a lifetime, it's for sure a worthwhile investment.
Does Dental Insurance Cover Dental Implantation?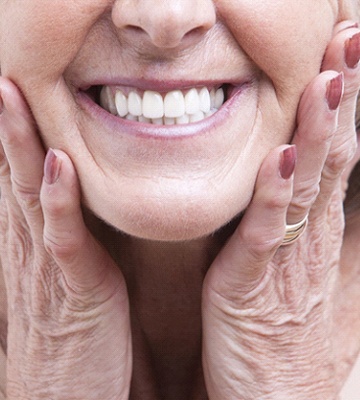 Typically, dental insurance will only cover, at best, a portion of the actual dental implant surgery. However, all plans differ, so you'll need to consult the guidelines of yours to know for sure. This is something that one of our office staff members will be glad to help you with during the planning phase.
If you're in need of restorative care before undergoing the dental implant process, you can typically count on your insurance to provide some coverage. Usually, it will be around 50-70% of the cost of the procedure, after the deductible has been met.
For our more cost-sensitive patients, we have partnered with CareCredit and LendingClub. To get more details about either program, contact our office today!